IS IT TOO LATE TO BE SUCCESSFUL?
Author

Germain Decelles, O.s.j. Mba

Published

April 7, 2023

Word count

997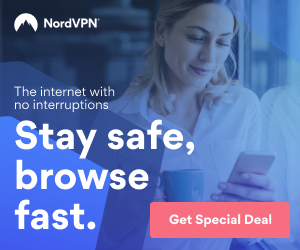 If you're struggling to define what a successful life means, I have good news for you, because it's never too late to start all over again by redefining your own definition of success.
Today, we face more choices than ever about how to live our lives and develop our careers. Time and time again, we are thrown into situations where we have to reinvent our professional, personal and relational skills, redefining who we are and where we want to go.
All the challenges we are currently facing push us to look at ourselves differently, to sharpen and deepen our attention. To be successful in life, you need to develop a plan that will allow you to succeed without forgetting that your success will always be linked to the people around you in your private, professional and community life.
Of course, we all want to be successful in life. We all want to be able to live our dream life away from all the struggles and constant worries of our day-to-day problems.
We all have different definitions of success, but for most people, success can mean that you want to live a happy, wealthy, contented, and overall better life than the one you currently live in, especially if it is far from the expected life.
Many of us are looking for high positions, money, or social status, and yet we feel no sense of accomplishment when we get these things. Indeed, we can only measure success in life when we define what drives our happiness and helps us find meaning in our lives.
Success is something you have to define for yourself, and no one can do it for you. Success can mean a sense of giving back to the world and making a difference, a sense of accomplishment and career advancement, or being able to do the things you love.
You just have to remember that anything is possible, because it's entirely up to you. But, be careful, getting there is not that easy.
If you are at the beginning of your career, it is up to you to acquire the expertise to avoid pitfalls. Remember, experience is about going from failure to failure while staying motivated.
Don't get anxious, on average, the people who have built the biggest companies in the world don't start until they're 35. According to Forbes Magazine of 539 founders, the average age at which they started their business was 40 years old. Many of the most successful people in the world don't even start chasing their dreams until they're 50 or 60.
If you think you're too old to succeed, consider that at 77, Nelson Mandela became president of South Africa after spending 27 years in prison.
To be successful in life, you have to ask yourself what success means to me!
Understanding success in your own terms does not happen overnight. It takes time and many acts of courage to uncover the deeper questions at the heart of your journey to success.
Most importantly, you must learn to believe in yourself. To do this, you must ask yourself questions about how to meet the basic needs of life, because without this understanding, you will not be able to motivate yourself to realistically manage your expectations in order to plan your life path. Also, you have to learn to find your passion in life and that goes through a vocation.
Your training path to success will be strewn with questions, reflections, and answers to be found.
Among other things, you will need to discover yourself, to better understand others, maintain a positive attitude, take charge of your life, commit to success, develop the necessary intellectual strengths, navigate through circumstances to get along with others, manage the decision-making process, achieving success through those around you, developing a critical mind, in order to perceive, understand and exercise judgment.
This process of weighing what you imagine against what you really desire is powerful. This allows you to highlight the goals that matter most to you and stop chasing those that don't.
Of course, it will be a difficult job. Every great accomplishment takes hard work. So, take your time and experience a lot before committing to any big changes. Start small and see what it feels like.
Regardless of your definition of success, whether family, financial, spiritual, physical, mental, emotional, philanthropic, community, or political, the most important thing you need to know about success in order to be successful is that success matters and that you are solely responsible for it.
You are a person in search of success, a parent who wishes to help his teenager or you are at the end of your career, and you have the feeling of wanting to pass on your life experience to younger people, I suggest you discover - My Success Is Your Success.
Many self-help books offer a quick fix that usually only involves a few simple steps to follow. Unfortunately, in reality, a person's development doesn't usually work that way, and one rarely becomes a person who excels just by reading this type of book.
You are an entrepreneur who wishes to increase the potential of its employees, you need a detailed development program that will help shape success. This is the purpose of - My Success Is Your Success – to help the reader develop a clear and detailed program for their personal growth.
The book through questions, quotes and reflections provides the necessary elements for the reader to explore his soul, to discover who he really is, what his true passions are and how he can become more effective and efficient, so that he can shape his own success, and then help those around him to do the same. Remember that success is a matter of team effort!
This 404-page book, available in French and English, is the fruit of forty years of experience acquired with local and international organizations and companies and during consultancy, change management, transition, and marketing services. For more information visit WebTech Management and Publishing inc.
In addition to writing, Germain Decelles acts as Change Management Strategist. He has over 40 years of business and consultation experience with local and international markets, including sectors such as retail trade, distribution, information technology and communications, transportation, manufacturing, financial services, and government organizations. visit: http://www.webtechpublishing.com/
Article source:
https://articlebiz.com
This article has been viewed 245 times.
Article comments
There are no posted comments.