Is my Reception Venue suitable?
Author

Lyn Adams

Published

February 28, 2009

Word count

493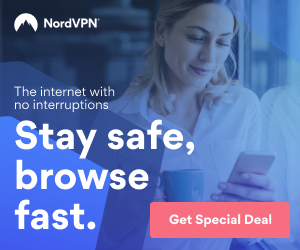 As soon as you decide to get married, the most important thing you have to do first is to decide the date and a suitable venue for marriage and reception. The location may be the same for your wedding ceremony and reception or they may take place in different locations.
As regards the wedding ceremony, some couples still prefer church weddings and the reception is planned around the wedding service. Factors such as ease of transport from ceremony to reception will be given importance while planning church wedding. On the other hand, if you are planning for a civil wedding, you have the option of choosing a venue that will host both your wedding ceremony and reception and most licensed wedding venues offer receptions.
The number of people that are invited to your wedding will affect the final decision you make when choosing a wedding venue, usually everyone who attends the ceremony will be invited to the reception also. Once you have established the number of people attending your wedding as well as the type of wedding such as morning or afternoon wedding, you can begin to think of suitable venue options.
You must choose a venue where you and your fiancé feel comfortable and happy. Ask them these questions before deciding on the venue, like-
The number of guests the venue can accommodate

Venue availability on your wedding dates

Catering options

Availability of staffs for serving beverages and foods

Number of events the venue will hold simultaneously

Are there tables and chairs available?

The basic cost of hiring the venue and what About the extras

Any special conditions of the venue i.e. closing time

Facilities like bar, rest room, dance floor

About music, noise restriction
Determine what essential services the reception site provides and what you must contract from an outside vendor.
When you are looking for a venue, make sure to go with your fiancé if possible. Unless you already know of the perfect place, look around a bit and make a list of pros and cons of different places and compare it with your 'must haves' list to make sure that you get what matters to you most.
Start looking for venues as soon as you know how many people you are expecting in the ceremony. Many wedding venues are booked out months in advance and they may require down payments while booking. Ask them whether the money is refundable or not and what is their cancellation policy.
Wedding venues are probably the single most expensive item on the list of things to do or arrange for a wedding. Having the wedding ceremony and reception at one venue might as well save you money in rental and transport costs. With this in mind, it is worth taking a moment for you and your fiancé to consider what you want from a venue and what you can do to get the most from the venue you choose to go with.
Lyn Adams is the publisher of the wedding resource magazine Orange County Brides. She has launched the online resource for Orange County Weddings that contain a list of all orange county wedding resources.
Article source:
https://articlebiz.com
This article has been viewed 6,421 times.
Article comments
There are no posted comments.