Vast Opportunities In Auction Sites
Business → Auctions / Classifieds
Author

Menno Spijkstra

Published

December 30, 2010

Word count

530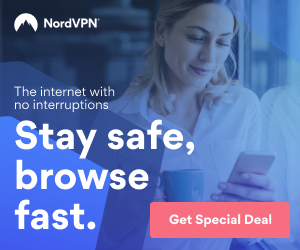 With about thousands of auction sites to choose from, it is such a baffling task to choose for the best one. Auction sites entice internet users who are interested to bid for a certain product or to put up a bid for their own product. In case you are planning to bid or to put up a bid for a certain products, you can go over the list of specific auction web sites.
However, be warned that most of the auction sites online cater to just about any product. While going through the different auction sites, you will be making your self more familiar with how the system works. This will be for your advantage anyway. An online marketer who previously worked his way in several auction sites shared his thoughts and discoveries on making easy profit in auctions.
These tips are particularly intended for the many online marketers who have been lamenting on their futile participation in various auction sites. It is a given fact that for a newbie in online auction, it is not too easy to penetrate the online auction market since there are too many big wigs in the auction industry already.
If you are bidding a product with too many established competitors, may be you need to look over your product again. Fast consumer goods are particularly difficult to sell online since there are too many bidders selling them already. Why not try selling a product that is unique and new.
You might just capture the attention of more people if you bid a product that has specialized or new features. There may be thousands of auction web sites on the internet but there is no assurance that one can make money out of it easily. There are many lessons to learn and mistakes to get over with.
The secret formula of reaping profits in auction sites is out in the open for any interested online marketer. It does not matter whether you are an existing online marketer or an online marketer wannabe. The information is for you to devour and apply to benefit your online endeavors.
One of the fastest growing businesses online is selling used things through auction sites. Many people have been earning profits in selling second-hand goods since there is a wide potential of customers looking for cheap but usable second hand things. Good thing about online auction is that, you can give detailed information on the product you are selling and post it easily.
This way your potential buyers will have initial information about the items you are selling. Auction sites are somehow doing a great favor to many people by allowing them to sell unused things in their homes. Instead of letting these things just rot away in a corner; people can now make money out of it.
If you know of anyone who is doing auctions online, you can also get some tips from them as to what is the best auction website for you to sell your specified items. Just be patient enough in choosing the most suitable site where you can sell your things. Do not rush in joining auction websites without carefully considering your options.
The author of this article,Menno Spijkstra, is an underground Internet
Marketer who has been successful in selling products online. Learn how to Build Your Own Website for FREE through his new video course Quick Web Builder. This course includes 7 Easy To Follow Videos on how to create your own professional-looking web pages.
Article source:
https://articlebiz.com
This article has been viewed 1,599 times.
Article comments
There are no posted comments.