Putting Telephone Scams on Hold
Author

Gord And Gertie Guide

Published

July 17, 2011

Word count

671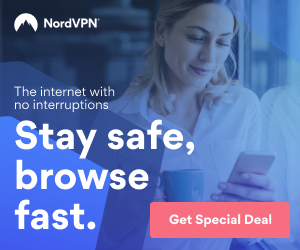 Telemarketing fraud has become a billion dollar industry worldwide. Every year, thousands of consumers are victims of telephone con artists. The losses can be a little as a few dollars to entire life savings. There are no barriers to this kind of crime as it's not limited to age, race, ethnic background or gender, we are all potential targets.
The Federal Trade Commission (FTC) has become increasingly aggressive with its crackdown of this type of fraud with significant jail time and hefty fines for people who are convicted. Sadly, we often hear of people who have been victimized this way but will not contact the authorities because they are too embarrassed to admit they were taken in.
The best way to protect yourself is to know the differences between legitimate offers, scams and how they target you.
The Contact List
Cold Calls - The telephone directory is a simple yet effective tool for con artists to contact you and start a dialogue in hopes of gathering additional information from you.
Mailing list - These lists contain information about people who have responded to previous solicitations and already have the name, phone number, and how much money was spent. The lists can be bought and sold by anyone and are invaluable to scam artists.
Direct Mail - You may get a notice stating you have won a prize or a contest and be instruct to respond with specific information. You will then be called using the information you provided with a hard sales pitch or false claim.
Television and Print Ads - You may have placed an order from a magazine or a television ad. Your information based on that order is funneled and sold in order to contact you for additional and future sales. The fact that you initiate the call doesn't mean the business is legitimate.
Often it's hard to tell whether a sales call is legitimate. You may have a valid interest in the products that are being offered and telephone con artists are skilled at sounding caring and believable.
They are quick to elicit information from their victims and play on their needs such as loneliness or poor health. Unfortunately, the elderly are a prime target.
How Can You Protect Yourself?
Thankfully, we are becoming savvier to these fraudsters. Here are a few tips to remember when that unsolicited call does come in.
Don't allow yourself to be pressured in making a decision immediately.

Don't give your credit card, checking account, or Social Security number to anyone unless you have initiated the call and know exactly who is getting the information.

Don't pay for something merely because you'll get a "free gift."

Don't send cash by messenger or overnight mail. By using your credit card, you have the option of canceling any suspicious transactions./li>

Don't agree to any offer where you have to pay a "registration" or "shipping fee".

Don't confirm your account information over the phone. If you are requested to do so, ask for the head office number and call at a later date.

Request for written information on a Charity before you decide to donate.

Don't be afraid to say "no thanks" and hang up the phone.
Check out any unsolicited offers with your local consumer protection agency or the Better Business Bureau. You can access this information online or from the telephone directory.
You can also register to be on the National DO NOT CALL list. It's a free and easy way to reduce the amount of telemarketing calls and your number will remain on the list for life. If you don't want a business to call you again then say so. If they call back, report them, they are breaking the law.
Anyone can fall prey to telemarketing scams and with the variety and complexities of con artists today, it's becoming increasingly important to get the word out on the best way to protect ourselves and those we care about.
Got a burning question about how to put telephone scams on hold? Grandpa Gord and Grandma Gertie put a sensible spin on expert
advice, with a little humor thrown in. We cover topics ranging from pets to parenting, careers to hobbies, relationships to
lifestyle, finances to food, and everything in between. Visit us at http://www.sensibleguides.com for some simple and straight from the hip advice from people who've been around the block a few times.
Article source:
https://articlebiz.com
This article has been viewed 1,372 times.
Article comments
There are no posted comments.