The Evolution of Different Logging Methods!
Author

Christopher M. Hunter

Published

September 13, 2011

Word count

676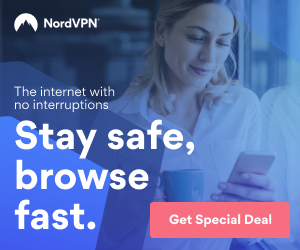 In the forestry industry, there has been an evolution of logging method changes from traditional to modern methods. During the traditional era, only large, full-grown trees were harvested and hand loggers, oxen and horses were used to accomplish the job. It also took longer to wait for another cycle of wood harvesting since the trees regenerated naturally before another period of harvesting, which was a very long time to wait!
The modern method of wood harvesting involves high yield extraction and the cutting cycles are much shorter. Contemporary reforestation procedures are continually challenged due to the high market demand for timber and wood products. Thanks to the latest technological improvements in equipment used by this industry, productivity has been increased by as much as tenfold when compared to manual methods. The antiquated equipment that was formerly used to harvest trees has been replaced with more modern forest machines such as bucket trucks.
Tree Tending
Modern woodland timber tending requires arbor culturists to trim the timber to remove any dead parts of it that could pose a growth threat to the surrounding area. Workers need to access very tall heights in order to cut the affected tree limbs and branches. Ladders and ropes were the type of equipment that was normally used to accomplish such risky tasks until bucket trucks were introduced to the timberlands. The type of truck used to perform the various tasks in the forest is a vehicle that has been modified with a boom. The primary purpose of this vehicle is to lift the forester to efficiently perform all of the demanding aerial tasks, such as tree trimming and sample gathering.
Reduced Risks
The manual forestry methods of the past were a very dangerous occupation since workers performed all of their tasks manually with tools that had inherent safety risks. The introduction of new equipment and the elimination of manual cutting along with other tree tending tasks have greatly reduced accidents in the forest that previously resulted in serious injuries or death. The scope of modern woodlands machinery not only allows these tasks to be accomplished more rapidly; it also allows for the jobs to be done in greater safely.
Specific Designs
Heavy-duty truck manufacturers grasped that the various woodland industries demanded powerful types of trucks and other equipment to address the wide range of tree tending needs. For this reason, the type of bucket truck specifically for the timberlands industry had included designs with taller booms, allowing the workers to perform tasks on very tall trees. There are also smaller versions of this equipment that are designed for use to harvest fruit from the orchard. Platforms have also been designed to carry either one or two people; it can also be replaced with various parts to perform other woodland tasks.
Maintenance and Safety
The reliability of forest equipment depends on how much attention is paid to its proper maintenance. Since these trucks are one of the more costly investments a company would have to make, preventing malfunctions in it by performing regular maintenance can spare a company from future unnecessary expense. Additionally, all OSHA rules, regulations and requirements related to this equipment must be strictly observed in order to make sure of their safe operation in the midst of a woodlands area. All workers should be trained and skilled in first aid so they can immediately respond to any emergency that may occur, especially when located in an area of the forest without immediate access.
The forest industry is one of the oldest occupations still existing in the United States. The history of this job demonstrates a picture of how hard and dangerous it was to work in the logging industry during prior time periods. Rapid evolution of logging methods and numerous technological advancements have made the job of forester a desirable occupation due to its use of modern equipment and vehicles. The evolution of different logging methods has led workers along a path from great difficulty and danger to a challenging and fulfilling job in the outdoors – what a great change!
This article has been viewed 2,119 times.
Article comments
There are no posted comments.