Seven Steps To Avoid A Moving Scam
Author

Nean D'erthal

Published

November 15, 2011

Word count

854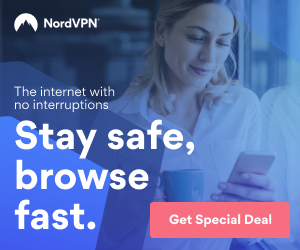 You have flown across the country for two job interviews and have just gotten off of the phone with your new boss who says you have three weeks until your first day of work. You take a deep breath and after you wake up from passing out, you find yourself in a semi-panic. You must now do the simple things like find a place to live, make arrangements for utilities, and oh yeah, move your three bedroom apartment, including the stuff in your garage and storage unit. So how do you pick the right moving company?
There are over 4,000 complaints lodged every year against movers in the United States. What you want is to make sure that you are not 4,001. And there are all kinds of scams that movers try to pull, most being add-on charges, packing charges, furniture pads and mandatory gratuity charges as high as 25%. In order to help you avoid such scams, we have created a list of the most successful ways to avoid becoming a moving scam victim. I have decided to provide with a little guidance on the most common moving scams that will help you to avoid getting bitten by them.
CHECK OUT YOUR MOVING COMPANY
The most important thing you can do is check out the moving company that you are going to use. One of the best ways is to ask for references from local residents. Don't bother looking at user reviews online. These are generally planted and used to drive search rankings. What you really need to do is call 10 local real estate brokers and ask them about moving companies. Real estate agents generally know who is good because they hear about it from their clients. They want their clients' experience to be a good one so they keep track of who is good and who isn't.
INSIST ON A WRITTEN ESTIMATE BASED ON A VISIT TO YOUR HOME
You should insist upon an estimate that is based upon a visit to your home. Make sure that they perform a walk through and discuss everything that will be needed for the move. On the estimate, ensure that you have recorded exactly how many furniture pads will be needed, disassembly and movement of fixtures and furniture if applicable, as well as the need for a stair climber, loading ramp, etc. MAKE SURE EVERYTHING IS WRITTEN DOWN ON THE ESTIMATE.
ASK WHAT IS NOT INCLUDED
Ask if there is anything that must be done, or could be done, that is not included on the estimate. What about gratuity? Make sure there is no "drivers fee" or any other kind of fee not included in the estimate. Make sure in big letters the words "ALL FEES INCLUDED HEREIN" are written somewhere on your estimate and that this is initialed and / or signed by the representative.
GET A BLAND COPY OF THE CONTRACT
Make sure that you get a copy of the general contract used by the company. Review to ensure that there are no surprises to you. Make sure they bring this at the time they conduct their estimate. Then when they send you the final copy that is filled out, make sure the contracts match. Do not sign anything until you have made sure of this. If they hesitate or seem ruffled by your request, then use another company.
ASK ABOUT THE CLAIMS PROCESS
It is important that your company and their freight forwarders (if applicable) are well insured. Make sure you understand the claims process. Even a great company can drop a vase, so you should be well versed in the process including what kind of documentation is needed to process a claim, including your inventory sheet.
LOOK AT THE TRUCKS THEY USE
One of the easiest ways to determine how your belongings will be treated is the condition of the trucks being used to move them. If the truck tires have no rubber on them, and they are filthy, it is a good indication that your property will not be treated well during your move. Sure, you can't judge a book by its cover, but then again this blog is about avoiding scams and disappointment. And an ounce of prevention is worth a pound of cure in this case.
PAY AS LITTLE UP FRONT AS POSSIBLE
Some companies will make you pay as much as 25% of the total cost of the move. If you are going cross-country, this can be pretty steep. Your deposit should NEVER be more than $250 for a distant move and even less for a local one. However, it is only fair that if you do not cancel within a specific period of time (48 hours is reasonable) that you will forfeit your deposit. Hey, the moving company reserved your truck and has to hopefully be able to book it within the next 48 hours in order to make up for the lost revenue. Usually, this does not happen and the company loses money. Nobody likes it, but it's fair.
And now that you know how to avoid a moving scam, you can get to work making arrangements. You have exactly 20 days. No pressure…
Nean D'Erthal is a freelance writer covering business, consumer affairs, and pop culture. He can be reached through ProAssists.
Source article: www.gainesvillemoving.net
Article source:
https://articlebiz.com
This article has been viewed 3,563 times.
Rate article
This article has a 1 rating with 2 votes.
Article comments
There are no posted comments.