Look Out For Scams - How Can I Make Money From Home Online
Author

Darren Burns

Published

April 7, 2012

Word count

615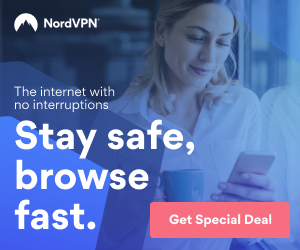 For many reasons working from home can be a fantastic thing. How can I make money from home online is a question being asked a lot these days. Unfortunately the scammers know that too, hence the words, Make Cash With Ease, and so you have to be on your guard and look out for adverts like the one below. Do not give ANYONE your credit card details unless you are absolutely sure about their credibility and have read independent reviews by other REAL people.
Preston Mum Makes £5000 per month working from home.
It seems like Preston mum Melissa Johnson might have one of the biggest smiles around for miles around. She never thought she would be working from home. Just over one year ago she was jobless and the recession was taking its toll on her and her family. She now says that every day she thanks God that she took 1 minute to fill out a very simple online form that CHANGED HER LIFE.
She is now working with companies like AMAZON, WALMART, APPLE and GOOGLE. And bringing in AN AMAZING £4000 - £5000 EVERY MONTH.
She is using a system called the ONLINE CAREER PACKAGE and is now able to GIVE HER CHILDREN "The life they deserve".
Well, it sounds so wonderful doesn't it. But to me it has SCAM SCAM SCAM written all over it.
The main advert for the career package seems to be a news article describing how a woman from Preston, England makes shed loads of cash each month almost without lifting a finger. At least, it said she was a Preston woman when I looked at it. Funny coincidence I thought because Preston, England is about 7 miles from where I live.
The fact is, the site is detecting where YOU are based and then pretending the woman is from your area.
Also, you can tell this so called news article is part of their advert because if you try to leave the page a box pops up asking if you are sure you want to leave. A tactic I have not yet seen used at the BBC news site or any other legitimate news site for that matter.
And also there is a notice which is highlighted and says "Warning, this offer will expire on……" whatever tomorrows date happens to be. Yes, I checked it days later and the info was still the same but the date had changed. If you click their link you will be taken to a page where you can fill in your basic details. Once you submit that you are taken to another part which tells you that there is a very small charge, which is about $1.95. You will also see a counter on this screen stating that there are only a few places left.
In fact, when this counter reaches zero it simply refreshes and starts counting down again.
If you were to purchase, your credit card would be charged $29.95 around 5 days after joining. One unlucky guy in the WARRIOR FORUM claims that the first charge taken from him was $89.95!!
Then you start receiving offers to join business development programs $1,445, $2,445 and $3,445 which will apparently direct huge amounts of traffic to your website. I guess if you don't pay those fees then they don't direct the traffic to the site that they have set up for you.
Latest reports are saying that after you have entered your credit card details a message pops up stating that the offer has expired and your card will not be charged, but then the £29.95 comes out a few days later.
So, STAY AWAY FROM THE ONLINE CAREER PACKAGE IF YOU DON'T WANT TO BE RIPPED OFF.
Author : Darren S Burns,
Internet Marketing / Home Business specialist,
Age 41 from Blackpool, England
Article source:
https://articlebiz.com
This article has been viewed 4,847 times.
Article comments
There are no posted comments.