Do you Care Enough to Know What You Have To before Hiring a Translation Agency?
Author

Charlene Lacandazo

Published

November 13, 2012

Word count

530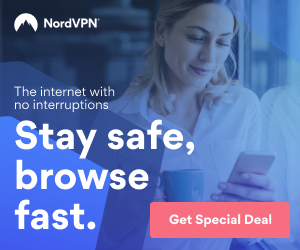 One would hope that usually, translation companies possess all the main important requirements that are needed in handling translating jobs in any kind of subject field. It does not matter if the client needs a financial translation or simultaneous interpreting services that will bridge the language gap between two people who aims to communicate with understanding and professionalism. Hiring a reliable translation agency is just as tricky as hiring a freelance translator, though; it is necessary that the client should take extra precautions when seeking help from a translation agency before working with them for the first time.
Investigating the background of a translation agency is crucial to ensure your decision will not lead to disappointing results and misunderstandings. Translation clients should keep in mind the possible issues that may arise if they will not conduct an investigation or clarify the background and achievements of the translation agency that is chosen.
Unfortunately, many buyers of translation and interpreting services underestimate the benefits of investigating the ability and history of a translation agency. Clients should know what exactly needs to be translated, from text, to images, or charts and graphics. If the document is intended to be translated into multiple languages, it is necessary that the client should ensure that the translation company has qualified and native speakers of target languages, and that they can multi-task to secure that the efficiency and effectiveness of their work is guaranteed.
There are numerous translation agencies that offer language translation and interpreting services, and yet it not that easy to determine and choose the most professional one. Thus, it would be helpful to ask the translation company for references, such as the company's website and clients' feedback. This can give an instant insight into the translation agency's abilities and professionalism.
It should be remembered that clients need to protect themselves and the security of the project. In doing so, the client and the translation provider need to sign a translation project contract that covers all the important details, such as the description of the source text, a detailed description of the translation services to be provided, the fixed date for the delivery of the translation project to the client, the details of the exact price, etc, etc.
It is true that you almost always get what you pay for. Many translation buyers decide to find the translation services with the lowest price. However, if a translation agency's price is low, the quality of translation is most likely going to match that low translation price. To ensure that the translation agency can provide you with the highest quality translation product, you need to ask them to submit translation samples that can somehow help you to assure that your translation product is correct and professional.
Embarrassing and mistranslated language documents should be avoided both by clients and translation agencies. This doesn't mean that hiring translation agency is a lot different from freelance translators; both are can be tricky and complicated. However, avoiding a bad translation is possible if and only if the client is careful and responsible enough to know about the right way to hire professional language translation and interpreting providers.
Charlene Lacandazo works for Rosetta Translation, a leading provider of professional technical translation services and certified translations.
Article source:
https://articlebiz.com
This article has been viewed 5,021 times.
Rate article
This article has a 3 rating with 27 votes.
Article comments
There are no posted comments.