Language Translation Providers: How to keep your Clients Loyal?
Reference & Education → Language
Author

Charlene Lacandazo

Published

February 27, 2013

Word count

478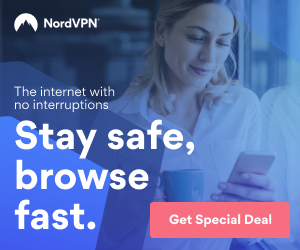 Most businesses and industries today have certain requirements and regulations that can help them enrich their reputation, in order to keep their clients happy, contented and loyal to their services. Translation agencies are just one of these types of companies that are professionally committed to keep their customers satisfied with their professional services. However, not all industries can maintain or maximize their professionalism in serving their clients.
Keeping customers happy is certainly good for business; and to be able to achieve this goal, companies need to have a tangible goal and take actions that are necessary to consistently help them aim higher on customer satisfaction, which also means convincing more customers to utilize their product and services.
Securing an excellent customer service usually results in multiple benefits that could help potentially both the service provider and their clients. Hence, it is necessary that customers use some strategies to determine which translation agency is excellent in providing translation and which don't care about accuracy and efficiency requirements.
Quality customer services mean increased revenues, sales and reputation. When the customer service meets or exceeds the customer expectations, the customer will remain confident to purchase or utilize the company's products and services in future business transactions.
Just like any other businesses, translation agencies are doing their best to keep track of their professionalism and they value the loyalty that their customers have given to them. Utilizing the services of a reputable translation agency is usually the first thought of everybody; however, it is still crucial for clients to conduct certain checks that could give a well-rounded picture about whether that translation agency is professional, or maybe just provide an acceptable product.
People who have had a bad experience with a company usually tell everyone else about the services or products that they received from the agency. This then creates a negative or bad name for the company that eventually costs the translation agency's reputation. On the other hand, when clients have a positive experience and receive excellent translation services from the agency, it is most likely that will relay that information as well.
Translation agencies that provide quality services generally welcome clients' feedback or testimonies, which are helpful to the company, because they help it improve their customer service even more. Translation agencies should study the feedback, particularly negative comments, that some of their clients may express, but it should be an inspiration for them to truly meet and exceed customer expectation the second time around.
Any businesses should always measure and monitor their customers' feedback and loyalty. Although it is always challenging to measure the level of loyalty of the client, measuring their confidence with your service also reflects your company's competence. Thus, ensuring your professionalism can guarantee positive results, such as the loyalty of your clients which is vital as a backbone of your business.
Charlene Lacandazo works for Rosetta Translation, a leading provider of business translations, with a particular emphasis on German legal translations.
Article source:
https://articlebiz.com
This article has been viewed 3,079 times.
Article comments
Robert Williams · 3 years ago
I have read your article, it is very informative and helpful for me.I admire the valuable information you offer in your articles. Thanks for posting it..
---