The Efficient Help of Machine Translation
Reference & Education → Language
Author

Charlene Lacandazo

Published

February 27, 2013

Word count

439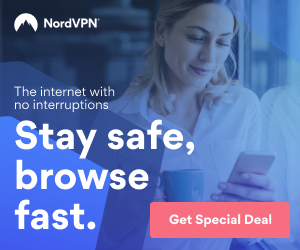 The diversity of languages also means having gaps of understanding between people; and it is not that easy to interpret from one language to another without proper knowledge about its culture and language nuances. Not all humans are capable of translating foreign text to another language, so how about the ability of machine to translate a language accurately?
There is a huge difference between human brains and microprocessors; and hence there is obviously no comparison between the two. Human translators are trained and fully infused with knowledge and experience, while machine knowledge is rigid and limited.
When it comes to document translation, human translators are far more effective than machine translation tools. However, it is true that machines are helpful in the entire translation process to make it more efficient.
One of the most popular online translators these days is Google's automated translation tool. Most people use Google automated translation because it is quick; however, when it comes to translation of sensitive documents, and specialised areas, such as legal and technical language, there is no doubt that human translators simply cannot be replaced.
Machine translation quality is usually awkward and often wrong. Thus, anyone who wants a translation for their documents should ask themselves first some significant questions about translation: Is it really ideal to utilized translation tools in translating important documents or is it best to hire a professional human translator and trust them with your language document?
Today, there are various translation software tools available, which means there are serious numbers of poor translation quality products, which some people don't really even know or recognize.
Poor quality translation usually results in tremendous negative possibilities that can seriously damage your company's reputation and that can lose you business. Always keep in mind that translation quality is important. Dealing with businesses in foreign countries and reaching your target audience using their language, but doing so with when the whole content of your message is inappropriate, then people will ignore your product, which might be a cause of financial losses for you.
Human translators have abilities that allows them to put their knowledge into words. However, this is different in translation machine, because the software's language knowledge and translation field familiarity is quite limited and partly based on statistics. Thus, translation end products of machine tools are usually imprecise and unreliable.
Although machines improve the productivity and consistency of human translators, machine translators by themselves do not provide good results. On the other hand, professional human translators can securely provide clients with high quality translation product which it is impossible for machine translation tools to produce.
Charlene Lacandazo works for Rosetta Translation, a leading London translation agency. It specialises in court interpreting.
Article source:
https://articlebiz.com
This article has been viewed 1,541 times.
Article comments
There are no posted comments.