Why exactly do we need a Professional Translation Agency?
Reference & Education → Language
Author

Charlene Lacandazo

Published

June 12, 2013

Word count

426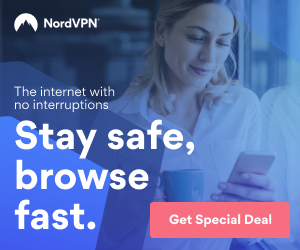 Any business people thinking about putting up an international company should also start thinking about looking for and hiring translation services. Although the internet helps a lot for companies to render the right message to the target audience, however, to be able to do this effectively, utilizing professional language translation services is necessary.
Today, some people may prefer to use software tools to translate their document from one language to another, but the reality is that, the result is not always that good. Seeking help from a professional language translation provider is the best idea in order to get the accurate nuances of a language.
Due to the booming industry of translation services, there are different companies that actually offer language translation services. In addition, freelance translators are also common in the translation industry these days, which usually offer cheap rates for translating documents. However, it should be noted that hiring freelance translators could sometimes be tricky.
Seeking translation help from freelance translators can be daunting, knowing the fact that they normally don't have collaborators in making sure the accuracy of their language product. On the other hand, translation agencies usually have a whole panel of professional and knowledgeable language translators that have expertise in the particular field that your document may require.
Professional translation agencies are capable of producing accurate language documents at your convenience. Obtaining an accurate and efficient translation should not only be based on the ability of the translators but also it requires skillful and well-experienced project managers who are capable of monitoring and organizing the whole translation process in order to make it sure that end- product it will meet the deadline.
Thus, hiring a translation agency for your language document is more reliable than entrusting it to freelance translators who usually work alone during the whole translation process. In addition, a complete team of professional translators and knowledgeable project managers can definitely tackle whatever the client's requirement for the documents are.
The very first step in order to secure the accuracy and efficiency of your language document is to seek help from professional and reputable translation agencies. In addition, checking the background and checking their website is a helpful way to ensure the credibility and professionalism of your hired translation service provider.
Due to the increasing multilingualism of the world, language translation providers are vital to be able to bridge the linguistic and cultural gaps of the every country, without which communication will be vague and impossible. Thus, utilizing translation services is significant and essential in language communication.
Charlene Lacandazo works for a professional translation agency called Rosetta Translation. The company also provides consecutive interpreting services.
Article source:
https://articlebiz.com
This article has been viewed 1,685 times.
Article comments
There are no posted comments.