What is the Future of the Gaedelic Language?
Reference & Education → Language
Author

Charlene Lacandazo

Published

June 12, 2013

Word count

428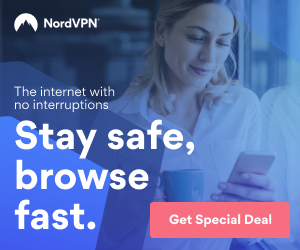 The Goidelic or Gaelic languages are one of the two branches of the Insular Celtic languages; however, until today many people are still unaware of their origin, and even their importance. Actually, the Scottish government has set out strategies in order to increase the importance and usage of the Gaelic language to the native speakers when interacting within the community and to others.
Although the Gaelic language plays an important role in the everyday lives of the native speakers, major languages such as the English affect the linguistic status of the Gaelic, especially when non-native speakers are marketing their products in the Highlands and Islands Gaelic territories. Obviously, as the world is facing globalisation, the importance of the English language is growing as well. Thus, minor languages such as the Gaelic are often dominated and overtaken in its local importance to the native speakers.
Many linguists believe that nowadays is a critical time for the future of Gaelic, and one of the most effective ways in order to secure the stability of the Gaelic language is to educate the Gaelic language speakers about the vital significance of their language.
The Gaelic language may experience a crisis or threats of losing identity in the near future, but there are some effective ways in order to prevent the threat of the demise of the Gaelic language. Increasing the usage of the Gaelic language in the community, like writing street signs in Gaelic and including Gaelic as a linguistic subject in schools can generate interest both in the native speakers and in tourists.
Nowadays, Gaelic may still be spoken in some other parts of Scotland; however, as years pass by, many believe that its linguistic importance to the society is declining as well. Thus, an immediate strategy is needed to be able to prevent the possible threat that may eventually eliminate the Gaelic language as an important factor of its culture.
Gaelic language preservation is not that easy; it involves dedication, hard work, and a long process that needs to be done consistently. Giving proper education and informing the native speakers about the massive importance of their language and how they can help in order to restore and increase the usage and importance of the Gaelic language.
Every language usually undergoes changes and development, however, not all languages have the chance to remain still and be a part of society or culture; and once a language dies, the cultural identity of a community vanishes too. Hence, proper and effective language restoration and preservation is essential to protect our culture and tradition.
Charlene Lacandazo works for Rosetta Translation, a leading provider of technical translations, and the only wholly foreign-owned translation agency in Shanghai.
Article source:
https://articlebiz.com
This article has been viewed 1,677 times.
Article comments
There are no posted comments.