Why Using a Professional Translation Agency is Important
Reference & Education → Language
Author

Charlene Lacandazo

Published

July 3, 2013

Word count

448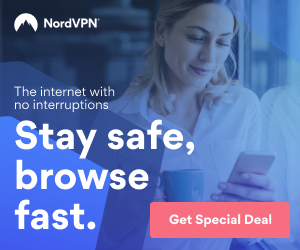 Whether your purpose of using translation services is for businesses or education, it is always important to make sure that your document contains the accurate message of the culture of the target audience.
Communicating abroad is not always that easy. It requires a lot of process and important factors to ensure the quality of your document. Utilizing professional translation services is designed to render a foreign language into a different, perhaps more widely understandable language. However, people who are requiring a good quality translation product should only seek help from the professional and reputable translation agencies.
Translation involves different delicate processes to ensure the quality of the end product. Thus, if you will entrust your language document to non-professional translators, there will a considerable chance that you will embarrass yourself, lose your business and make financial losses.
The benefits of utilizing professional translation services are many. If you are aiming to expand your business abroad, using translation services is the best way for your company to communicate effectively to their potential client. It is necessary to know that without the use of translation services, communicating internationally is pretty much impossible. It will just simply not help to encourage your target clients to trust your company and buy your company's products or services.Business corporations that use reliable translation services experience a big plus point in making their international customers appreciate their company's effort in translating the material into their native language, which will in return have a positive effect on the business sales of the company.
Due to the linguistic and cultural diversity of the people in the world, it is significant that a foreign company should communicate to their target audience using the native tongue of the country to make sure not only of the success of the business company but also to ensure that your company respects the culture and heritage of your potential clients.
It is true that through the English language, communicating with people internationally is easier; however, it is important to know that not all foreign countries in the world can speak English. Hence, it is essential to use translation services to make sure that every detail of your document is translated to the other language effectively.
The importance of translation services is vital in the different field; and thus, people should not neglect the advantages of utilizing professional translation and interpreting services. Language documents are crucial to translate correctly and efficiently, and thus seeking help from a reputable agency is vital both for your business success and for the trust that you will gain from the target audience that will help your company expand your business in other foreign territories.
Charlene Lacandazo works for a leading translation and interpreting company called Rosetta Translation. The company specialises in technical and scientific translations.
Article source:
https://articlebiz.com
This article has been viewed 2,021 times.
Article comments
There are no posted comments.