Ensuring the Quality of Communication in a Multilingual Country
Reference & Education → Language
Author

Charlene Lacandazo

Published

July 4, 2013

Word count

526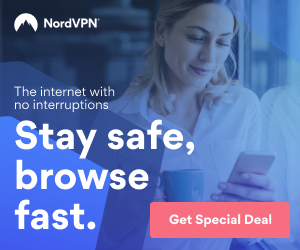 Linguistic diversity is a common issue in the world today, and due to the linguistic dominance of a few major languages, perhaps it is one of the common reasons why many minor languages are threatened to die. Thus, language changes have important implications for the people and communities.
There are between 5,000 and 7, 000 languages that are spoken in the world nowadays. However, it is always difficult to get the exact numbers of spoken languages in world because of difficulties in making the distinction between a language and a dialect.
Some countries like India, Indonesia, Papua New Guinea, Nigeria, and Mexico are very multilingual, however, the government in each of these societies has given recognition to a single official language that has to be used in the government, and and the result is that multilingualism is not a common problem in those particular societies.
The advantages of being able to speak more than one language are being studied in new different ways with more specific findings on how multilingualism can help people and the society. One of the key factors in globalization is multilingualism; a country that has familiarity of the languages that people spoke in the society can cater to different ideas and can give people the freedom of different political, economical and even cultural points of view. Multilingualism promotes relations amongst the different linguistic communities. However, it may not always create good harmony in the community but multilingualism helps a community socially.
On the other hand, having one language in society doesn't mean that it is less sociable and is more likely to harm their economy, but speaking two or more languages in a country or a community is beneficial not only to the people in the community itself but also to the foreign countries that want to communicate with them. Many foreign countries will find it very advantageous for them to communicate with a multilingual country, because they will have a lot of chances to choose which specific language a society is comfortable using during conversation.
On the other hand, a multilingual country faces some issues between people living in the same country that speaks different languages. Each community that speaks a different language believes that their own language is far more significant than the others of the society. Hence, multilingual societies face different linguistic issues and pressures when it comes to communicating with other group of people who speaks different language.
Languages are all important in every society; they are a part of the culture, tradition, and identity of the people. Just like the rest of the community, a multilingual country has its own identity that is very significant to the culture and tradition of the people. Thus, when you are communicating with a multilingual country, it is essential that you will communicate to them using a language which they are comfortable with.
In countries like Mexico, where several languages are spoken and some of them are considered as official languages of the country, communicating with a community that speaks a different language may also mean that you need to communicate using their own native language to ensure that the communication is effective.
Charlene Lacandazo works for Rosetta Translation, an international language services provider. The company has particular strengths in financial translation and Greek translations.
Article source:
https://articlebiz.com
This article has been viewed 1,965 times.
Article comments
There are no posted comments.