The Linguistic Status of Mandarin in a Globalised World
Reference & Education → Language
Author

Charlene Lacandazo

Published

July 4, 2013

Word count

416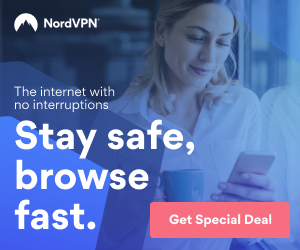 The impact of globalisation on major languages is massive; especially nowadays. Due to the emerging market of China, it is beyond doubt that the linguistic significance of Mandarin Chinese has been expanding during the last 10 years. As this language has seen demand in the market, it has overtaken some of the major languages in the world, , which may mean that Chinese Mandarin may be the most spoken language in the world within the next few years.
The emerging Chinese economy has encouraged many people to conduct business in China, and study the culture of the country, which necessarily means that there is a substantial demand for foreign people to have full access to Mandarin Chinese , which is the official language of China. As a result, many language students want to learn on how to speak and write Chinese characters, which is vital in communicating with the locals.
In addition, Mandarin is the dominant language of the media, education, government, science and technology in countries like China, Singapore, Taiwan and Malaysia. Thus, studying or learning Mandarin is not just useful in communicating with people in China, but also in some other countries that have a significant international economic presence.
Just like any other languages, learning Mandarin is not that easy. Since most people are very much not familiar with Chinese characters, learning the Chinese characters is usually difficult. It requires a lot of time, effort and involves a lot of practice.
As a matter of fact, many linguists believe that in the next few years, Mandarin will come to dominate all the major languages in the world, which means learning the Mandarin language should be included in every school curriculum.
We all know that the situation of languages language changes and develops over time, and for now, learning Mandarin seems to be advisable, to be able to effectively understand and communicate with the many native speakers of this language. In addition, being able to speak Mandarin brings a lot of opportunities to people who learned it. Aside from you being able to understand more about the language and culture of the Chinese people, it will also be a good opportunity for the language learner to be a part of language translation and interpreting industry.
As the world is experiencing globalisation, the significance of utilizing accurate and professional Mandarin language translation and interpreting services is also increasing. Thus, it would not be so surprising if Mandarin will come to dominate the whole world in the next few years.
Charlene Lacandazo works for Rosetta Translation Shanghai, a leading provider of Chinese translation and interpreting services worldwide.
Article source:
https://articlebiz.com
This article has been viewed 1,673 times.
Article comments
There are no posted comments.