Keeping The Cost of Automotive Ownership Down - Create A Winning Partnership
Author

Robert Willumsen

Published

December 19, 2014

Word count

731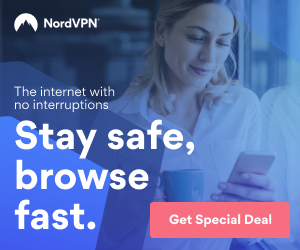 Creating A Partnership To Keep The Cost Of Driving Down
With the initial cost of purchasing your vehicle raising, the price of gas continually going up and the simple truth that all of us need to keep our vehicles running longer and further. Auto repair facilities and vehicle owners need to work together to reduce the overall cost of vehicle ownership.
In addition there is the staggering statistic that 5.2% of all motor vehicle accidents can be attributed to mechanical defects due to neglected vehicle maintenance, which translates to eleven people injured every hour and one person dies every three hours due to accidents that could have been prevented.
A trusted repair facility like American Auto Air & Repair and you can create a partnership to keep the cost of auto ownership down. All vehicles need repair at some point; today's vehicles are not a single big machine but a collection of small machines working together each requiring specialized maintenance. The better you care for your car and each of its major systems the less it will cost to operate in the long run.
Lapsing maintenance on your car's fluid exchanges, dirty filters, bruised belts and aging spark plugs can lead to bigger problems like busted-up radiators, slipping gear shifts, squealing brakes and/or engine failure. That's why routine maintenance is key to vehicle longevity. Maintenance you think you can "let go" in the short term can often be an "oh, no!" down the road. The best thing for you and your vehicle is to find a trusted local shop that can do the preventative maintenance and the eventual repair.
We can work together before there is a need for a major repair and you have to shell out large amounts of money. The practice is called preventative maintenance. And we both play a vital role.
OUR INDIVIDUAL ROLES
You, The Vehicle Owner -
Your role is heading off serious repair problems before they happen. It's simple, Step 1 make an appointment to have the manufacturer's recommended maintenance items found in your owners manual completed and Step 2 pay attention to your car as you drive. Your daily role in the preventive maintenance program is to detect many common vehicle problems early on by using your senses:
o "Eyeballing" the area around your vehicle
o Checking the color of your vital fluids
o Listening for strange noises
o Sensing a difference in the way your
vehicle handles
o Noticing unusual odors both inside and
outside your vehicle
Just by using your 5 senses you can save lots of dollars. If it Looks, Smells, Feels or Sounds like car trouble, it probably is! Make note of what you see, hear, smell or feel and let your mechanic know. Sharing everything you know about what the car is doing is the way to the lowest possible repair bill. Not sharing may result in additional diagnosis (which costs money) or, worse, may result is an incomplete or improper repair.
Your Trusted Local Shop -
Our role is to work with you each step of the way in car ownership and
Alert you when the Manufacturer's Recommended Maintenance items are due.
Complete the work with fully trained technicians (not a minimum wage "grease monkey") under the supervision of ASE Master Certified Technician Shop Foreman.
Review your vehicles service history every time you come in,checking for any previously recommended services. For example last time you were in he may have recommended: "You should have your brake pads replaced due to the pad wear being close to 20% remaining". This alerts both the tech and you to be aware of a potential safety issue.
Inspect your fluids, belts, hoses, and safety equipment (lights, wipers, etc.) and alert you of any potential problems. Not just the oil and coolant but all the other fluids as well.
Perform any repairs authorized with trained technicians before you or a loved one are dumped on the side of the road. Backs those repairs with at least a 12 month/12,000 mile warranty.
Provide a Nationwide Warranty to take care of you when your away from home
To save the most money and keep everyone who rides in your car a little safer get this partnership underway as soon as possible.
Learn more about caring for your vehicle from American Auto Air and Repair.
Keeping The Cost of Automotive Ownership Down: A Winning Partnership
Robert Willumsen Business Operations American Auto Air Reno, NV American Auto Air has been serving Washoe County drivers since 1976 Learn more about Car Care at AmericanAutoAirSpecials.com or AmericanAutoAir.com
Article source:
https://articlebiz.com
This article has been viewed 5,373 times.
Article comments
There are no posted comments.