How to Get Accurate Car Insurance Estimate Online
Author

Armando Hernandez

Published

January 14, 2015

Word count

414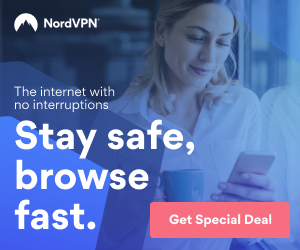 Trying to find out how much your car insurance will cost is no longer a difficult thing to do. There are numerous good websites from both independent reviewer and insurance companies providing an online tool for you to at least predict auto insurance estimates at ease.
The process is in most cases very simple, you will only have to fill-in the provided form in the website with accurate information and the auto insurance estimator will do the rest.
The chances of getting inaccurate result is quite big since the online tool will only check basic information only such as age, gender, profession, address, zip code, etc. To minimize the risk of inaccuracy, please consider these tips.
Prepare Necessary Information
As a rule of thumb, accurate information brings accurate result. Before you jump into a website and make use of the car insurance calculator, take notes of any necessary information including but not limited to:
• Car model and year
• Annual mileage
• Expiration date of the current insurance policy (if you have any)
• Current insurance coverage and the premium
• Vehicle Identification Number (VIN)
• Email address
Some websites may also require you to add information whether your vehicle has been modified in any way.
Certain modification such as engine, exhaust, airbag removal, or brakes may increase premium fee. If the modification is anti-theft device installation or alarm, it probably helps you to reduce the cost.
Major Life Events
Insurance premium is not solely determined by vehicle condition, but also driver's circumstances.
Car insurance estimator is designed to work with insurance company's actual formula. Driver's circumstances can affect premium rate based on scientific research.
All companies use certain statistics to determine the likelihood of policyholder filing claims, for example married people file fewer claims than single ones, or particular professions are stressful leading to road accidents, etc.
Therefore, it is necessary to provide information about at least three major life events:
• New address: moving to a new location can either increase or decrease premium fee depending on demographical condition.
If the current city has higher crime rate than the previous one, your premium is likely to increase. However, it probably makes you drive less because you also work in an office at nearby area.
• Getting married: as stated above, married couple have fewer road accident records than their single counterparts
• New job: non stressful professions lead to relaxed driving which in turn decreases the likelihood of road accidents and you get less expensive premium rate.
The most important thing is to prepare driving records. Insurance companies will check for your record with local DMV, so it is actually fine to disclose the information in the first place.
All your previous accidents whether or not you were at fault will greatly affect car insurance estimate.
Article source:
https://articlebiz.com
This article has been viewed 7,645 times.
Article comments
There are no posted comments.