Whose Insurance Pays for an Accident in a Rental Car?
Author

Aaron Crane

Published

June 16, 2016

Word count

876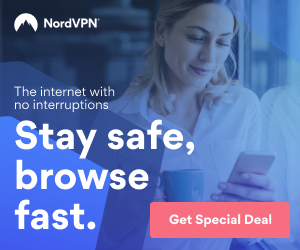 When you are traveling for vacation, personal needs or business, a rental car provides convenience and comfort for getting around on your own schedule. Such travel can be full of thrills like visiting a new place, leaving your office desk for a while, and just getting out and doing new things. But driving a rental car comes with responsibilities and even the best drivers can get into an accident.
--- When an accident occurs in a rental car, whose insurance covers the damages? ---
Rental car companies usually ask the renter if they want optional insurance. Most renters decline this policy without a second thought, unless the state they are in requires it. After all, if you have a car for only a few days, what are the odds of getting into an accident?
Unfortunately the odds are high enough for an accident to occur while in possession of a rental car that many people are confronted with the panic such an accident produces. Their first thought is often, "I should have gotten the rental insurance." This supplemental policy is specifically designed to protect consumers when they are in an accident in a rental vehicle. It keeps those consumers from taking on liability through their personal insurance policy.
Although you may feel the odds of a rental car accident are slim, you should still opt for rental car insurance coverage at the counter. This insurance usually only costs a few dollars per day but can really provide shelter in the aftermath of an auto accident. While supportive in such cases, do be aware that rental car insurance policies are minimal and have some restrictions, such as when the rental car driver is clearly negligent and caused the wreck.
--- Operation of a Rental Car as an Uninsured Motorist ---
When you opt out of the rental car insurance policy, your insurance provider is then responsible for damages incurred on that rental vehicle. This is the same coverage as if you were driving your own car at the time of the accident. However, the insurance company can sometimes preclude coverage if the driver is not operating his or her own vehicle. Thankfully, there are only a few states that allow such preclusion.
If you are from one of the states that allows insurance policies to only cover drivers operating their own personal vehicles, and you deny the rental car company's optional insurance policy, what happens if you are in an accident in the uninsured rental vehicle? In essence, you become an uninsured motorist. The other party involved in the accident must then rely on their own policy to cover initial costs as part of uninsured motorist coverage. But this opens you up to being sued for damages from the collision to reimburse what the insurance company covered.
--- Using Credit Card Insurance for a Rental Car Accident ---
Realizing you were an uninsured motorist in a rental car accident can be terrifying. When this is the case, you still have one other possible avenues of security. That is, many credit card companies insure vehicles rented using their credit cards. This automatic perk may be something you do not realize you have until it is desperately needed.
If you paid for the rental car using a credit card like this, you are in luck. Despite waiving the optional insurance at the rental car desk and your own insurance policy rejecting a claim, the credit card company may still provide the coverage you need.
When a credit card used for the rental provides no relief, another possible avenue of support is your homeowner's policy. Sometimes these policy have added benefits that homeowners do not even realize exist. One such benefit may be coverage of rental car accidents. It sounds far-fetched, but your policy could include rental car insurance clause.
--- When a Rental Car Accident Happens ---
When an accident occurs while you are driving a rental car, follow the same initial steps as you would in any car accident:
Ensure you, passengers and the other driver are uninjured, first

Call for emergency medical support if that is needed

Call the police to ensure you are provided with a police report about the accident based upon law enforcement's view of the scene

Contact your insurance company to inform them of the accident

Call the rental car company to tell them you were involved in an accident in one of their vehicles
Most rental car companies provide checklists of who to call and what to do on the scene, in the event of a rental car accident. These checklists are often stickers somewhere visible inside the car or in the glove box along with other vehicle documentation. You can also check your rental policy or the rental policy brochure jacket for possible information, customer service telephone numbers and other details you need.
When a rental car accident occurs, it may be appropriate to reach out to an attorney. A personal injury attorney can help guide you through the accident reporting phase, insurance claims process and in dealings with the rental car organization. Having an attorney on your side may make the experience easier to bear and provides peace of mind in ensuring your best interests are protected.
This article has been viewed 6,825 times.
Article comments
There are no posted comments.