A Brief Guide to Cyber Liability Insurance
Author

Andrew Harding

Published

December 17, 2018

Word count

540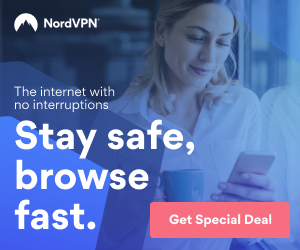 Today, even conventional businesses rely on the internet to conduct their activities. However, this does increase the risk of security issues and create a need for cyber insurance. If you're still unsure about whether your business needs cyber liability insurance, we'll explore this topic a little further here.
The Cyber Liability Insurance Basics
Cyber insurance is designed to provide businesses with protection against Internet-based risks. It can also be used to cover risk relating to IT activities and infrastructure. This type of cover can be used to limit the damage that is caused by successful attempts to access your data. So, if you're concerned about having your social media account hacked or someone stealing your client's data, you may need to consider cyber insurance.
Does Your Business Need Cyber Liability Insurance?
Australia based business owners may wonder if cyber insurance should be added to their overall package. In simple terms, if you need to handle sensitive customer information such as names, addresses and bank details, or you rely on computer systems for your business operation, you need to ensure that your business is not compromised in the event of security breaches.
Some business owners feel their operation is too small to necessitate cyber insurance, but cybercrime is on the increase. Most policies can be tailored to suit your specific business needs to provide protection against loss suffered if personal identifiable information is stolen, leaked or lost.
What Does it Cover?
Cyber insurance can provide cover for a range of security breaches including data breaches resulting from employee theft, breaches from equipment loss, denial of service attacks, breaches caused by hacking, or cyber business interruption.
Reducing Cyber Security Risk
When determining whether you should invest in cyber insurance, you need to consider the potential risks for your business and if there are any ways to reduce them. Even a large company with a dedicated IT security department can be at risk of a data breach, but there can be ways to reduce the threat. Measures can include:
● Regular Staff Training: Hacking techniques are continually developing, so it is vital that your team are up to date with all the latest threats.
● Portable Device Security: You can limit the chances of laptops, mobile devices, and data storage being lost in public and increasing the risk of hacking, by keeping devices at work. Although it may not be possible to always keep your business devices at your work premises, it is worth considering.
● Data Encryption: This is a different technique compared to passwords. It involves scrambling hard disk data, so it is only possible to access it using a decryption key. This is considered to be far safer compared to standard password protection.
A data loss or leak can be a massive problem for any business, from a shut down of servers preventing your business from operating to PR problems caused by a loss of consumer confidence. This can be negated by cyber insurance.
If you would like to find out more about cyber liability insurance, Australia based GSK is here to help. Our team would be delighted to answer any queries you may have to help you find the ideal cyber liability insurance for your unique business needs.
This article has been viewed 2,773 times.
Article comments
There are no posted comments.