Brand Brand Nomberg & Rosenbaum, LLP; NYC Auto Accident Attorneys
Author

Tara Chariton

Published

March 12, 2018

Word count

434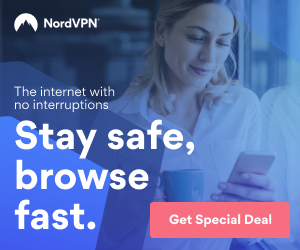 Brett J. Nomberg and his partner, Steven E. Rosenbaum, are the lead attorneys at Brand Brand Nomberg & Rosenbaum, LLP (BBNR), who have been continuously working to protect the rights of victims involved in auto accidents in the State of New York every day.
New York, NY- March 12th, 2018- Brand Brand Nomberg & Rosenbaum, LLP is comprised of passionate and dedicated attorneys who are experts in law and offer some great advice for anyone who has been, or will ever have a chance of, being involved in NYC Auto Accident Case.
In the state of New York, the most prominent cause of injury related death is Motor Vehicle accidents. Over one-thousand people lose their lives, and more than twelve-thousand civilians are hospitalized, on average, every single year in New York due to car crashes. With those type of startling statistics, you need to know that there are people out there who are looking out for your best interest in the event that you do find yourself, or someone you love, as one of those numbers.
If you or someone you know has just gotten into an auto accident, BBNR Law urges you to always, first and foremost, call the police to report the accident, as well as an ambulance as needed for any injuries that either you or the other driver/passengers may have sustained. Once the initial phone calls are completed, you should then move on to obtaining all necessary information from the other driver(s), such as: driver's name and address, car make and model, license plate number, and insurance as well as registration information. BBNR also urges their clients to always obtain all the contact information for any witnesses of the accident, in the event that their testimony will ever be needed in court of law. In addition to obtaining written information about the accident, you should also take several photographs that showcase the location of the accident, any damage all cars involved incurred, and any injuries you may have sustained as a result. Lastly, you should immediately contact an attorney in New York that deals specifically with auto accidents, in order to ensure that all your rights are protected. The attorneys at Brand Brand Nomberg & Rosenbaum, LLP have an excellent success rate when it comes to representing their clients in NYC auto accident cases and are always prepared to defend their clients with all they have.
Brand Brand Nomberg & Rosenbaum, LLP (BBNR), has been serving the citizens of New York State, specifically in regard to injuries sustained as a result of medical malpractice or Auto Accidents, for well over 40 years.
Contact:
Brett J. Nomberg
Partner
Bbnrlaw.dev@gmail.com
Brand Brand Nomberg & Rosenbaum, LLP
622 Third Avenue 7th Floor
New York, NY 10017
(215) 808-0448 (phone)
https://articlebiz.com
This article has been viewed 1,955 times.
Article comments
There are no posted comments.