When and How to Go From Part Time to Full Time in the Motor Trade?
Author

Nick Bogdanov

Published

May 27, 2017

Word count

954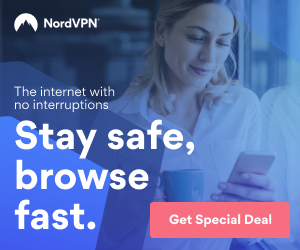 Motor trade is a very wide area of business. It involves buying, selling, and repairing of motor vehicles along with all the services your motor vehicle gets. Throughout the years, this business has emerged as a very profitable profession but demands a great level of skill. Before jumping into any business, a person should understand the framework and market of that particular business. The majority of the failures that happen in business is due to lack of planning and understanding on how to assess different crucial parameters involved in it.
Now, we have some people aspiring to jump into a full-time trade after part-time motor trade. It is not easy as it sounds. Why? Because when you are into part time business, you have a minimum amount of finances to spend and invest. In full-time job, you need a great amount of investment, and even if you have the investment, the maintenance of the finances is very important.
Some people may argue that there are companies that offer professional help in managing the finances but they need to understand the cost of hiring a company for this. Recently, the rise in the motor trade insurance has made this profession a bit safer.
There are many online motor trading insurance companies which help to save time, money and effort. The probability of facing a major setback in business is always very high. traders' insurance ensures secures you from the brunt of these financial setbacks.
Transition from a part time to full-time trader
Following are the steps you should take while transitioning from a part-time to a full-time motor trader.
Understanding the needs of the people
Stepping into any business, you should understand the needs of the people. There are motor traders already working in this field quite well. What are the needs of the people yet to be fulfilled? Your entire focus should be on starting a business which ensures that needs of the people to be fulfilled.
Building a team
The motoring industry is all about people which are obsessed with motor vehicles. You must have a team of dedicated individuals. You should train them, compensate them the best you can and invest in their personal growth.
Start saving early
If you start saving early, you can invest in your business later in the future.
Getting a Motor Trade Insurance
For running a successful business, the law requires you to have a motor trade insurance as well. In the case of any unforeseen accident, a traders insurance can guarantee you a sense of relief and lesser financial shocks. Every motor trader has different specialities and needs a different type of insurances. If you deal in buying and selling of cars, repairing, maintenance, work in a small lot or a large godown, motor trade insurance is a must.
What does a Motor trade insurance cover?
Material Damage
Full-time motor trade insurance covers your building, tools, machinery, including the items which are your property and the items which are in your premise. It is advisable for you to check the sum of insurance regularly so that you can make a rightful claim in case of any problem.
Business interruption
Before getting a traders insurance quote, you should be aware of the fact that the insurance covers your business interruption as well. It happens in business that due to damage to your business premise or the equipment, your trading might face a backlash. However, with a motor trade insurance, you are given a revenue protection with offsets your lost income. On the other hand, the damage to your trade will be reimbursed, and the insurance will help you to stand at your feet.
Tenants Improvements
Trader insurance understands that your property needs some reconstruction and this work falls under designation tenant improvement. The trader insurance reimburses you for any damage in your godown in the garage, not the actual owners. To make it effective, there is a legal agreement between the government and property owners.
Defective workmanship
Even if you get cheap motor trade insurance, the policy gives you the complete protection against the damages and legal costs claimed by a person in the result of damage done your worker. The sales and service liability offers a complete cover for the damage arising out of the sales of vehicles, parts, the maintenance and recovery.
Engineering Inspection
Technically speaking, this is not an insurance cover. But whenever you are switching from a part-time to full-time job and an insurance to keep your trade safe, you should ask your trader insurance to add engineering inspection as well. Here's why. A motor trade includes the repairing and the maintenance of your vehicles which requires machinery. Every machinery is prune to breakage and requires a professional support. So it is important for you to have a trade insurance that covers the engineering inspection as well.
Conclusion
Summing up the entire case the main agenda in this article was to answer two basic things. When to transition from a part-time insurance to a full-time insurance? The answer is simple. Follow the steps provided in the article. Understand the business and trade. Get to know the trade, the problems you might have to face, the perfect motor trade insurance and build a team.
After you are done with all these things, the question that has to be answered is how? The answer to that is resting inside the explanation provided above. Finding a perfect trader insurance partner. Many companies are working in the market. Take time and look for all the necessary premiums provided in this article. This will not only secure your future and will help you to focus on the other things in case of damage to your property or trade.
This article has been viewed 4,056 times.
Rate article
This article has a 3 rating with 2 votes.
Article comments
There are no posted comments.