Proving a Defect Car Part Was Responsible for Your Car Accident
Author

Aaron Crane

Published

June 28, 2016

Word count

820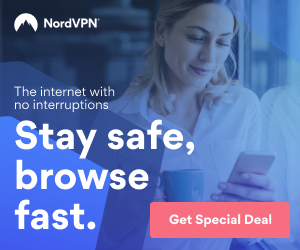 Sometimes car accidents are not the result of driver negligence. There are cases where the liability is with the manufacturer who failed to ensure a vehicle is safe before putting it in the hands of a customer. In such cases, the plaintiff must prove how the manufacturer failed and why they should be held responsible for the resulting accident.
--- Automotive Defects Are More Common Than You May Think ---
There are three kinds of defects that may affect automobile safety. The first is in design, with the vehicle being flawed even before it was built. Normal usage of a poorly designed vehicle can result in injury. A good example of this type of defect is a car in which the fuel line connections create potential for fire.
A second type of defect is in manufacturing. A manufacturing defect occurs when parts are not properly or well made. If the parts on a vehicle are not the right shape or size, they can fail to work or come loose and cause injury to the driver, occupants or other people on the roadways.
The third type of defect is a warning defect. This is a failure by the manufacturer to notify customers of a known vehicle danger. An example of this type of defect is when the manufacturer knows that a part has resulted in multiple accidents, injuries or death of customers and yet the manufacturer does not issue a recall of customers with that same type of vehicle known to contain the defect part.
--- Overview of Vehicle Defects ---
Safe operation of a vehicle can be disrupted by defective auto parts. Such defects may be electronic or mechanical. Even the software designed to keep drivers and passengers safe can be defective. A defective part may lead to accidents. When enough of these types of problems have been found in association with a particular car model, a recall is issued.
The National Highway Traffic Safety Administration requires manufacturers to issue recalls when parts do not meet safety standards. This is done to ensure future accidents do not occur due to the same known cause. Over 390 million cars and trucks have been recalled to date, with 66 million auto parts and 46 million tires being replaced due to defects.
Liability is determined when the defect affects people. Injury and death can result from a vehicle part that breaks, with manufacturers possibly being held liable for the accident damages.
--- Damages Due to Defective Parts ---
Vehicle defects often destroy cars and trucks from within, where the defects may not be perceptible by drivers. Defects can cause accidents affecting multiple people and property. Each defect can cost thousands of dollars in destruction with injuries to people that include broken bones, abrasions, contusions and minor injuries.
--- Liability in Defective Parts ---
It is up to the plaintiff in a personal injury case to prove auto defect resulted in an accident. Because these cases can be quite complex, plaintiffs usually enlist the help of an experienced personal injury lawyer. The lawyer may conduct an investigation to gain evidence of the defect that caused the accident.
For such a case to be successful in court, the plaintiff must prove that the defect caused or contributed to the accident. For manufacturer liability to be proven, the plaintiff must show that the defect originated from the manufacturing process or otherwise while the vehicle was in the hands of the manufacturer.
When a defect is proven to have existed while under the manufacturer's control, damages to the plaintiff must have occurred for any financial liability on the part of the manufacturer. A personal injury lawyer will review case information, circumstances and documentation to establish proof of damages caused by the defect in whole or in part.
--- Working with a Lawyer for a Defect Case ---
When buying a vehicle, drivers entrust that the vehicle meets safety standards and that the quality of that vehicle will ensure safety of those using it. When accidents happen due to a defect, injuries may be inflicted on the driver, passengers and others on the road. Lives may even be lost.
There are many things that a lawyer may need from the accident victims during a case, such as cooperation in not tampering with the vehicle until an examiner can inspect it. Defective auto part cases are particularly sensitive in this realm because it must be proven that the defect was from the manufacturer and not as a result of tampering after the car was sold to the customer. Documentation that may be required can include vehicle purchase paperwork, service records, records of damage, personal medication lists from the driver, insurance transaction details and traffic analysis.
The difficulty of a defect case involves the knowledge and experience of a personal injury attorney. Such an attorney has the right awareness, investigations connections and resources for proving such a case, when a defect exists.
This article has been viewed 5,394 times.
Rate article
This article has a 3 rating with 3 votes.
Article comments
There are no posted comments.