Ocean Harbor Casualty Insurance Company
Author

Armando Hernandez

Published

February 2, 2016

Word count

842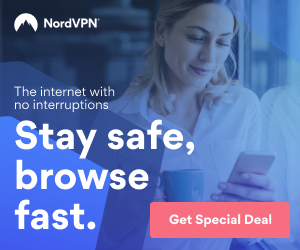 Specializing in personal auto insurance with necessary limits, Ocean Harbor Insurance provides a complete range of auto insurance coverage with some add-ons including hit & run protections. Starting in 1994 in Florida, the company negotiates all insurance contracts through its managing general agent, the Pearl Holding Group.
It does not sell and underwrite policies online or by direct applications, but through independent agents. For customers, purchasing and negotiating insurance through independent agents are better with regard transparency and product choices. Agents work on behalf of clients, and they do not receive any compensation for every policy they sell.
Although coverage options from all insurers appear to be the same, several factors affect the premium and limits.
Coverage options by Ocean Harbor Insurance are as follows.
Liability Coverage
Florida is one of the states in the U.S. to implement no-fault insurance regulation. In the event of an accident, insurance company covers medical bills for treatment and rehabilitation for the clients, regardless of who is at fault. Most states in the country require two different types of liability coverage including Bodily Injury Liability and Property Damage Liability. The former is not mandatory in Florida because the insurer has the responsibility to cover the cost of medical treatments for clients without determining whether the customer is at fault or not. The minimum requirement for liability coverage in the state is, therefore, Property Damage Liability (PDL) with a limit of at least $10,000.
PDL from Ocean Harbor Auto Insurance covers the cost of damages that the policyholders cause in an accident, to someone else's properties such as cars and buildings. Exclusions for this coverage are:
 Policyholder's personal vehicles, which are available for use by other members of his/her household. Unless the insurance policy specifies other drivers' names, the protection is not applicable


 Vehicles with less than four wheels


 Claims for injuries to family members

Personal Injury Protection
No-fault insurance regulation is possible because Florida requires every driver to include Personal Injury Protection (PIP) in the insurance policy. With this coverage, Ocean Harbor Insurance provides financial protections following an event of accidents for medical expenses, loss of income, household replacement services, and death benefit. Medical expenses take the biggest portion of up to 80% of coverage limit while the loss of revenue takes 60%.
If there is a remaining amount from the coverage limit after reduction by any or both of those two purposes, the company gives it to the other two services. The only exclusion for PIP is any injury that happens because of auto accident inside any of your family members' car of which the insurance policy does not specify.
Uninsured Motorist Coverage
Mandatory coverage in Florida's auto insurance regulation includes PIP and PDL, but Ocean Harbor Casualty Insurance also offers optional coverage to complete the protection. One of the optional coverage options is Uninsured Motorist, which pays compensations for policyholders' injuries in the event of an accident with someone who has no auto insurance or insufficient amount of insurance coverage limit. Uninsured Motorist coverage also covers medical expenses due to hit-and-run occurrences.
Collision Coverage
If PDL covers the cost for damages policyholders cause to others' properties, Collision Coverage by Ocean Harbor Insurance covers repair or replacement cost for policyholders' cars. It only applies when damages happen because of an accident with another car.
Comprehensive
Complementary to Collision, Comprehensive Coverage covers damages because of non-accident reasons for examples fire, theft, vandalism, natural disasters, falling objects, animals, and all other losses of which the policy does not specify. Electronic and sound equipment in the car is exclusions. Both Collision and Comprehensive are available for personal vehicle, not rental or any vehicle that policyholders use as a temporary substitute.
Roadside Assistance
Apart from the basic mandatory and optional coverage, Ocean Harbor Casualty Insurance offers 24-hour Emergency Roadside Assistance for an additional fee with either annual or 6-month payment option. This dispatch program is available for any vehicle that the insurance policy specifies. Roadside assistance includes one emergency service for every 72 hours. The program covers the following services:
· Battery Service: a booster battery to help start the vehicle
· Lockout Service: assistance during lost key or lockout situation
· Delivery Service: the company delivers an emergency supply of fuels, oils, waste, and all necessities that will be useful for policyholders. Delivery service covers the transportation, meaning policyholders choose the supply and pay for the items.
· Mechanical Aid: it includes minor adjustments or simple repairs to enable a vehicle.
· Towing Service: Ocean Harbor Insurance provides free towing service within 25 miles. If outside the distance limit, policyholders must pay for the difference.
Auto Rental Reimbursement
Ocean Harbor Auto Insurance also provides rental reimbursement option up to $20 for a maximum of ten days. It applies when policyholders' vehicles are under maintenance or repair due to a collision.
Hit & Run and Theft Protection
Ocean Harbor Insurance offers $500 rewards for anyone (other than policyholders) who files reports that lead to the arrest and conviction of anyone responsible for hit & run damage or theft. The company gives the rewards to anyone on file with the police.
Every state has different rules regarding auto insurance. Some states require every driver to purchase both liability and personal injury protections while other states require the liability coverage only. The limit for the coverage in every state can be different as well. Regardless of the differences, Ocean Harbor Casualty Insurance covers all the basics, but with options to comply with the state of Florida regulations.
Article source:
https://articlebiz.com
This article has been viewed 7,948 times.
Article comments
There are no posted comments.