Independent Car Insurance Estimator
Author

Armando Hernandez

Published

March 26, 2015

Word count

414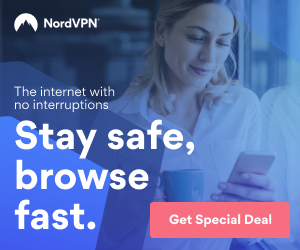 Car insurance estimator is a free tool for you to calculate the average amount of insurance cost based on your personal data. Most major insurance companies provide such tools in their official websites, but you can also use the same tool from independent websites or insurance reviewers.
You may think that estimators from independent reviewers are better because there will be no bias or any attempt to persuade you to purchase. It is probably right, but there are still some things you should know about the tool as listed below.
• Independent car insurance estimator usually works on certain networks with a number of insurance companies. Each of those companies may provide the latest data about pricing and available discounts (with requirements for eligibilities). Every calculation is performed based on that data to minimize inaccuracy. However, insurers often change the base rate or discounts, and the calculator possibly does not have the most up-to-date information about those.
• Good estimators can come up with multiple results from one calculation only. This means you can immediately compare the premium rates of insurance companies included in the network. It is necessary for you to make sure that at least two or three insurers within the network run their businesses in your state.
• Every state has its own rules regulating auto insurance. Some companies have hundreds of branch offices spread across the nation in different states, and each branch office makes sure that the provided coverage complies with state's law of insurance. An online car insurance estimator can provide multiple results for comparison purposes, but it can be useless if the network does not include any insurance company available in your state.
• Please put in mind that car insurance estimator does not underwrite your policies. To some extent, such tool does not need to make sure that the calculation results are very accurate. Based on that, you will still need to contact insurance companies to make a purchase, or visit their official websites to get the actual quotes.
• Online auto insurance calculator does ask you many questions about your address, types of car you drive, number of people to include in the policy, profession, marital status, age, and more. All those questions are merely basic requirements to determine your rate. When the time comes to make an actual auto insurance purchase, a company may send a representative to walk you through the process.
Before everything is finalized, there are probably further questions asked, such as credit card score.
This is sensitive information, and that is why you do not see any question about it in an online car insurance estimator. Some companies use certain algorithms suggesting that people with bad credit score have higher chance to be irresponsible whether in driving or paying a premium fee. As a result, bad credit score means high premium or even rejected application.
Article source:
https://articlebiz.com
This article has been viewed 7,099 times.
Article comments
There are no posted comments.