Increasing Email Productivity with Gmail Filters
Computers & Technology → Email
Author

Irina Sedova

Published

April 14, 2015

Word count

467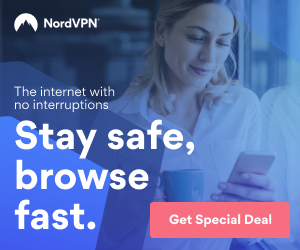 Last week I was invited to give a lecture at Kyiv National Economic University. After the lecture we had Q&A session and among other questions one of the attendees asked me if I use any tricks to manage email effectively. It's easy to get overwhelmed by amount of incoming mail, especially if you receive a lot of business letter as well as newsletters, promotional emails from your favorite online shops, service emails etc. I promised to write an article about my favorite inbox optimization technique, which helps to get rid of unnecessary distractions, and here it is.
I call this technique Automatic Labels Application an Archiving for Gmail.
This technique helps to move all not important emails under specially created labels. It makes your inbox less cluttered and saves you from annoying and distracting notifications about each an every newsletter on your mobile devices. This way you can concentrate on work, and never forget about important business emails, which could be lost otherwise. Here are the 5 easy steps to setup all necessary gmail filters.
Create folders or labels as Google calls them.
On the left menu find "Create new label", click it, enter name for this new label. You can create parent label first and then nest child labels under it. For example I have E-shops label and Amazon, Newegg, E-bay etc. under it.
Find out which email is sending newsletters/promotions.
I'll use Amazom as an example in this case. If you open Amazon's emails, you can see that it is sending all emails from @amazon.com. They have many different email addresses for different kinds of messages, but I want them all under Amazon label, so I need to create filter for all emails from @amazon.com.
Create filter - basic parameters
Click little arrow at the right side of search panel at the top of the page. You'll see search options window. Enter @amazon.com into From field, then click "Create filter with this search" link in the bottom right corner.
Create filter - advanced settings
You'll see another window now. Tick "Skip the Inbox" - this way new emails matching this filter will go directly under the label, they won't appear in your inbox and won't be triggering annoying notifications on your smartphone.
Then tick "Apply label" option and select previously created label. And don't forget to tick the very last option to apply this filter to all existing messages. Then click Create filter and you're done.
Now repeat these simple steps as many times as you need to sort all your newsletters and promotions automatically and enjoy clog­­­-free inbox. You can create separate label for Facebook, Linkedin and other social networks' notifications.
I hope you'll find this advice useful and it will help you increase your email management and efficiency.
Irina Sedova is VP Marketing at 999Sales Inc., time management and workflow optimization enthusiast.
999Sales Inc. provides unique online services for sales and marketing professionals, which help save good relations with clients, increase sales and customer satisfaction.
Article source:
https://articlebiz.com
This article has been viewed 5,294 times.
Article comments
There are no posted comments.