Adjustment and maintenance of chain
Author

Jack Lee

Published

July 5, 2015

Word count

543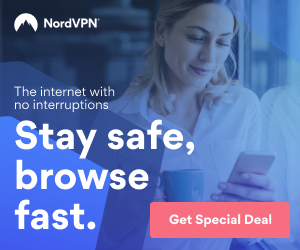 Motorcycle chain is one of the most critical motorcycle accessories, it can be divided into sleeve chain, roller chain, O ring chain and silent chain.
The O ring chain is a driving chain with high performance and is designed for road racing motorcycle and racing car. The O-shaped sealed ring can protected lubricating grease in the chain isolated from dust and dirt.
O ring chain
There should have certain lubricating grease inside the bushing so as to reduce the wear out and extend its life. And with sealing O ring, it can protect the chain joint from mud and dust.
How to adjust the best motorcycle chain properly?
First, adjust the tightness of chain between 15 mm to 20 mm, check the buffer body bearing regularly and fill grease on time, because that bearing is always under bad working environment, once lose the lubrication performance, it will be damaged badly, bearing, once damaged, it will cause the rear sprocket lean, and damage the side face of chain, or even worse make the chain fall off easily.
Second, when adjusting the chain, you need to adjust it according to the adjustment scale on the chain and also observe whether front and rear sprocket is aligned with the chain. if the frame or rear wheel fork is damaged and there will be deformation of the frame or rear fork, then adjustment by the scale will be not so correct because the linearity has been inaccurate, so now you need to check it and adjust it without the chain case. Once there is any problem, you need to correct it.
Third, it is important to choose a high quality sprocket or chain, which can extend its life.Make sure chain matches the dirt bike sprocket or motorcycle sprocket, and also their concentricity, otherwise, chain will be from tight to loose and get damaged easily. DO not buy those defective product especially motorcycle sprocket, most of them are eccentric and out of round, which will cause the chain from tight to lost and put you in danger.
Forth, you need to check frequently the tolerance clearance between buffer cushion of the rear wheel fork and fork shaft. And you need to make sure that the clearance between rear wheel fork and frame is precise enough so that it can move up and down flexibly, only in this way can guarantee the rear fork and frame to be a whole at the same time it won't affect damping effect of the rear shock. Rear wheel fork is connected with frame through wheel fork shaft equipped with rubber cushion, this rubber cushion will be loose easily after usage for a period, then it will displace when the motorcycle starts or accelerates due to the pull of chain at the rear wheel,the displacement is decided by the extent of damage of the buffer cushion. The rear wheel will have obvious shake when accelerate and decelerate, which will also cause the damage of chain and sprocket and need to be checked regularly and more carefully.
Finally, you need to clean chain and sprocket regularly and fill the lubricate in time, especially when it is rain and show or there is muddy road. Maintenance of chain and sprocket will extent its lift.
Jack Lee is a writer. He regularly writes about fishing and motorcycle accessories. Sunday's coming he wanna drive his car, to his friends apartment with a present like a star, forecaster said the weathers may be rainy hard, but he knows the sun will shine for us. He lives with his wife, dog, and cat in West Virginia, USA.
Article source:
https://articlebiz.com
This article has been viewed 4,240 times.
Rate article
This article has a 5 rating with 4 votes.
Article comments
There are no posted comments.