Resiliency Clues From Marvel Characters & Make-A-Wish Foundation
Self-Improvement → Stress Management
Author

Eileen Mcdargh

Published

December 8, 2015

Word count

493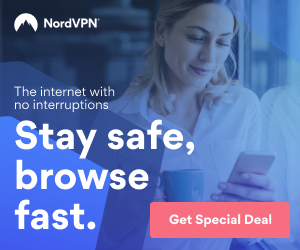 I left the hotel in downtown Columbus, determined to take a brisk jaunt before preparing for my keynote address in the convention center. Not knowing the city, I spied signs on street lamps and taped to the sidewalk that read "Make-A-Wish Walk."
A great idea! Surely the path would be around safe and interesting neighborhoods.
To my delight, I ended up in a large park just down from the Ohio State campus where families of all sizes had gathered to START the walk. Funny, I had followed the signs backwards. In the center of the laughing throng were some Marvel action characters and plenty of kids (young and old) waiting to get their picture taken.
We love those characters for their bigger-than-life super abilities to fight wrong, correct evil, and triumph over darkness.
Light bulb! Isn't that what Make-A-Wish Foundation is all about? In fact, every person who encounters challenge seeks to grow through to a better place.
Here are four actions that can boost your resiliency:
FOCUS. What do YOU want to have happen with what you have control over? In that park in downtown Columbus, the family of the little boy with a rare form of cancer might not be able to stop the disease, but they could focus on providing him moments of joy. I can't control how every member of my audience will respond but I can focus on crafting a presentation with content, clarity and comedy.
WHAT do you want to create, starting now, for yourself? See it clearly. The clearer you can see it, the greater likelihood you will achieve it. Remember when you decided you wanted a red car and then suddenly, you saw more red cars than ever on the road! Intention is more powerful than willpower
FORGE relationships. The network of people who eagerly waited to walk on that summer day were linked, maybe even loosely, to the family of the Make-A-Wish recipient. The more relationships we create, based upon a belief that everyone brings something to the party of life, the more support we can be to each other.
FLUSH: Do away with judgment of yourself and others. There's an ancient Mayan healer's phrase, "en le ketch", which means, "You are my other me." You have things to teach me and I have things to teach you. Since resiliency depends upon finding multiple ways of looking at an event, each encounter with my "other me" offers possibilities for hope. But if I sit in judgment, I am not available to listen.
FROLIC: Have fun. Philosopher Martin Buber believed that "Play is the exultation of the possible". It is through laughter and play that humans bond with each other, become creative, and discover perspective.
Focus. Forge. Flush. Frolic. Four actions that can increase your MARVELous resilient spirit.
© 2015, The Resiliency Group. Publication rights granted to all venues so long as article and by-line are reprinted intact and all links are made live.
Professional speaker, consultant and author Eileen McDargh has helped organizations and individuals transform the life of their business and the business of their life through conversations that matter and connections that count. Visit http://www.eileenmcdargh.com to read her blog, join her e-zine and hire her to speak. Her newest book "Your Resiliency GPS" is a guidebook for dealing with change. Learn more at http://www.yourresiliencygps.com.
Article source:
https://articlebiz.com
This article has been viewed 2,144 times.
Rate article
This article has a 3 rating with 36 votes.
Article comments
There are no posted comments.