Love them or hate them, exams are part of school life - let's sort out the stress involved.
Self-Improvement → Stress Management
Author

Jean Mckenzie

Published

November 8, 2022

Word count

1,046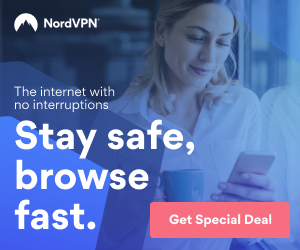 Learn how to reduce exam stress so you feel more confident.
Left to run rampant, stress in the lead up to and during an exam can significantly impact on the
results you achieve. And not only that, but it can also knock your confidence.
Love them or hate them exams are part of school life and rather than allowing the stress to become all-consuming, we talked with Impact Tutoring founder Jean McKenzie to learn more about what you can do to feel better prepared and less stressed.
We'll take look at this from 3 perspectives including how to study for an exam, what to do during an exam, and what to do once it's finished.
Studying for exams
Just the thought of exams can get create stress, but we think with Jean's tips, you can feel stronger and ultimately, that's going to help you believe in yourself more.
Jean has taught 1000s of students how to study for exams and she has 3 tips that she recommends to them – allocate time for study, write, brainstorm and practice, and self-care.
Allocate time for study
Set aside specific chunks of time for study. According to Jean, a lot of students leave study to the very last minute and that creates a lot of pressure and unnecessary stress. "A little bit of study done regularly is going to be much more achievable for students".
Write, brainstorm and practice
Just reading through your notes and textbooks isn't enough to really learn and retain information.
The key to being well prepared for exams is to be able to recall information, even when you're under pressure. And to do that, Jean recommends using these 3 strategies:
Write. Write and re-write your notes, keeping them simple and focused on key points. Flash
cards are ideal for this.
Brainstorm. Take a blank piece of paper and write down everything you remember about a
particular topic or concept. Once you're done, check what you wrote against your notes.
 Exam practice. Work through previous exam papers and anything you find difficult or aren't
sure about, go back and check your notes.
Self-care
Make sure you take care of yourself by staying hydrating, eating nutritious food, prioritising sleep, getting outside, exercising, and connecting with your friends and family.
And one final tip from Jean as you prepare for your exam – ask for help if you need it. Maybe it's asking your parents or caregivers to help you with your confidence or working with a tutor to better understand a topic, whatever it is you need help with, ask.
During the exam
As well as studying in the lead up to an exam, Jean recommends thinking about what you'll do once you're in the exam and got the paper in front of you.
By knowing how you'll approach answering the questions, it'll boost your confidence because you'll feel more in control. And that's going to be useful for managing the nerves.
Jean shared with us her preferred approach to working through an exam paper. It's an approach
she's used herself and has taught to many 1000s of students and had positive feedback about.
But before we get into that, remember that at the start of the exam, there'll be a period of time
where you'll be waiting for the paper to arrive, use that time to settle in. Close your eyes, focus on your breath, and speak positively to yourself.
Okay, here's the 3 steps that Jean recommends:
Read through the whole paper
The first step is to read through the whole paper, that way you know what questions have been
included.
"As you read, make notes about ideas, prompts and information on the paper." Avoid dwelling on the questions, particularly any you find hard. Write down what immediately comes to mind and then move to the next question.
To help you with this step, set yourself a time limit of a few minutes.
Answer the questions you know
Once you've read through the whole paper, go directly to the questions you can answer. It's not
necessary to do the questions in the sequence they're listed, in fact, Jean says that can be
troublesome. "If students get stuck on a question they can't answer early in the exam, they're likely to become more stressed and struggle to work through the rest of the questions."
The good thing about focusing on questions you can answer is it'll help you feel like you're making progress and that'll boost your confidence.
Move on to the rest of the questions
Now it's time to move onto the other questions. Before starting to answer them, look at the time remaining and calculate how long you can spend on each question. This is a handy trick because you'll feel more confident that there's enough time to get something written for each question, and you won't feel so rushed and pressured.
Here are the those 3-steps again:
Read the whole exam paper and make notes about any ideas, prompts or information that
could be useful.
Answer the questions that you know.

Check the amount of time that's left and calculate how long you've got for each of the
remaining questions and then begin working through them.
After the exam
Once the exam is over, you might feel happy or maybe worried about how it went. Perhaps you're tired or you could be full of energy. Whatever you feel, make sure you take care of yourself. In fact, Jean says that it's useful to think about what you'll do after each exam ahead of time.
As an example, one of Jean's favourite things to do is to go for a walk out in nature with her dog.
Other ideas are having a nap, catching up with friends, or having a healthy snack.
It's natural and normal for exams to cause some concern, but it is possible to reduce the amount of stress by preparing well and knowing how you'll work through the exam paper.
Use the tips that Jean has shared and remember, if you'd like help, reach out and ask.
This article has been viewed 395 times.
Article comments
There are no posted comments.