Guide on High School Preparation for Law School
Self-Improvement → Stress Management
Author

Jake Lester

Published

September 25, 2017

Word count

1,011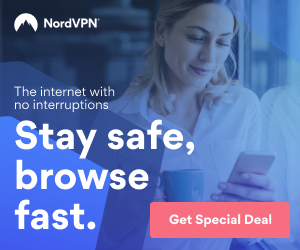 If you are sure you want to practice law but you've not completed your high school education, a majority of people might tell you that it's too early. While this is true, it doesn't hurt to have future dreams and aspirations. These people will add that you're still a young person with lots of time to change your career objectives. However, it is always good to plan. It's like the great saying goes, "Prior preparation prevents poor performance."
As a high school student, there are several things that you should do to prepare for law school. While in college or high school, developing strong writing skills, critical thinking, research, and analysis is quite important. Also, you should always have an extensive understanding of the activities happening around you.
So, do you want to be a lawyer? In this article, we are going to consider six interesting things that you need to remember:
It Doesn't Matter What You Major In
Which is the most practical course to major in once in law school? Well, the answer is quite easy, it hardly really matters! A majority of people apply to law school with different majors, and they still get accepted. Yes, certain majors are more common for most law students. However, such is mainly due to self-selection.
Do you want to study computer science or biology? Well, no one is stopping you! Interestingly, law schools admit students with less traditional backgrounds of learning. The main reason behind this is because law school is often technical and complex. A more complicated academic major will prepare you perfectly for your LSAT. All you need to do is to continuously perfect scores on your exams!
Your Undergraduate Grades Matter!
Do you boast of having good grades? Well, when the time comes to apply for law school, there are two requirements which greatly matter. One is your LSAT score, and the other is your undergraduate GPA. To increase your chances of getting admitted to one of the best law schools in the country, focus on your test scores from the first day.
As a student, you might find this to be rather challenging. It is often tempting to go partying with your friends, attend late night movie shows or music concerts. However, remember that the largest challenge facing most students today is trying to come up from poor early grades.
But there is a trick! It is advisable to concentrate on those subjects that you excel in, while you're still settling into college life. Eventually, you'll have the easiest time and enjoy the fruits of success.
Look For Those Schools Where You Can Establish Good Relationships With Lecturers!
Are you searching for the best law schools in the country? In such a case, the first thing to do is looking for opportunities to create effective working relationships with the various faculty members. Such means that you'll need to strengthen law school recommendations to establish firm relationships with few teachers.
It is common to come across schools with lecturers who are ready to work tirelessly for the learning growth of their students. Even those schools lacking high student to teacher relationships often provide special honor education programs which you'll want to explore.
Questions which you should ask yourself include:
How many students can take part in such programs?
What are your chances of qualifying?
Ensure that you get as much information as possible and you will not be disappointed!
Get All The Hands On Experience!
It doesn't matter if you're a high school student, you can still get some hands on experience when it comes to the legal profession. Some few examples include:
Getting internship positions
Summer jobs
Informative interviews with different lawyers (a friend's lawyer parent)
Get all the information of what lawyers do and what entails the entire profession. Eventually, this will place you miles ahead of the typical law school student who has never visited a courtroom or seen a legal brief. Also, it will help you decide on joining the faculty of law or looking for another course which suits your particular set of skills.
Explore Different but Fruitful Career Paths
What do you want to become once you grow up? A majority of students tend to get sucked into only one answer. Here, some of the replies given include: I want to be a doctor, engineer, teacher, and of course, being a lawyer. However, it is important to keep all your options open. Remember that the future is uncertain and not everything is written in stone.
Even if you are a fantastic debater and you love writing, you might discover that your real passion is marketing or even anthropology. While it's necessary to have career goals and objectives, also ensure that you don't rely heavily on becoming a lawyer such that you forget to explore other open learning options. The decision you make should be your own and not that of your parents or guardians. Taking the wrong path might make you quite angry and miserable!
Develop Captivating and Strong Writing Skills
It is critical to take note of the need to have strong writing skills. To start off, it is essential to have the ability to write attractively and assist students to perform well on any definition essay exam. Such tests exist in most college liberal courses. As previously mentioned, getting high grades in high school or colleges gives you a broader choice among different law schools during application.
Besides, in most law school subjects during your first year, the grading system is based on only a single essay exam given at the end of each school semester. Doing well depends on your ability to write well and properly articulate yourself and your ideas!
Conclusion
Is it early for you to prepare for law school? No! It is crucial to get ready in the shortest possible time, especially in high school. Following the above tips will give your law school learning experience the head-start it so greatly deserves!
With a background in education and entrepreneurship, Jake Lester currently writes for the educational blogging projects. Jake writes for many blogs and gives useful advice for entrepreneurs, students, and educators. He likes to cover stories in productivity, careers, and education like this https://eliteessaywriters.com/blog/definition-essay-topics/. Connect with him on Twitter
Article source:
https://articlebiz.com
This article has been viewed 2,453 times.
Article comments
There are no posted comments.