What Are Stress Tablets and Why You Need Them
Self-Improvement → Stress Management
Author

Brad Barrington

Published

June 30, 2021

Word count

464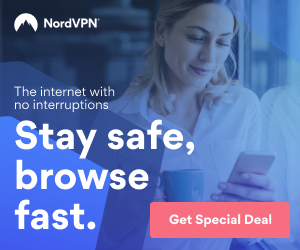 Are you stressed out and exhausted? You may just need to increase you vitamin intake. Physical and mental stress can rob you of nutrients and energy. When under a heavy stress load your body can use up more vitamins and minerals than normal. Stress tablets are a great daily supplement for a morning boost without the caffeine, or when you need a lift in the afternoon. Stress tablets can help you get through the most challenging of days.
If you have a high stress job or lifestyle you may want to look into getting some stress tablets for yourself. What are they? A multi-vitamin supplement tablet containing higher concentrations of the B vitamins than would be found in a normal vitamin supplement. they are capable of providing you with much higher levels of energy and stamina than you may be used to. They can also help you to sleep better at night which will provide you with more energy during the day.
These tablets are very effective in relieving stress caused by strenuous physical activity as well as heavy mental activity. They promote energy metabolism and nervous system health and give you the extra nutrients you need to cope with stress. Stress tablets also contain other vitamins and minerals like A, C, E, Folic Acid and Zinc that can help you distress naturally.
Taking a high quality stress tablet every morning will help you maintain your mental and emotional balance even when life gets challenging. They can greatly reduce mood swings and alleviate minor depression. They help you to stay calm and centered and maintain a more positive outlook. Folic acid and zinc are great natural antidepressant so make sure the formula you select has these as well as the vitamins already mentioned.
Should you take a stress formula that contains herbs? Yes, if they are known to provide anti-stress benefits. Some formulas contain Siberian Ginseng and passion flower extract. These are great stress reducing herbs and are taken daily be many people around the world.
Besides taking the tablets for stress, make sure you are eating a healthy diet of lean meats, whole grains, fruits and vegetables. Sometimes people get cranky when they are hungry. But don't load up on a bunch of junk food. These sugars break down too quickly and you'll just feel worse later. A lean roast beef sandwich on whole wheat bread would be a much better snack. Also, it's not a good idea to take high amounts of B vitamins on an empty stomach as this may make you feel nauseous. Always take them with some food.
Start out with a small healthy breakfast and take your stress tablets every morning and you'll feel great and be able to handle way more stress than you ever thought possible.
Brad Barrington is the editor of many health related websites and publications. He has been testing and reviewing nutritional supplements for over 20 years. After trying hundreds of products, he recommends one supplement above all others for renewing health and energy and minimizing the negative effects of stress: https://bit.ly/3gL5hJ1
Article source:
https://articlebiz.com
This article has been viewed 1,105 times.
Rate article
This article has a 5 rating with 1 vote.
Article comments
There are no posted comments.