Which Hurts ... Sticks, Stones, or Words?
Self-Improvement → Stress Management
Author

Cheryl Gowin And Dennis Gowin

Published

March 20, 2023

Word count

574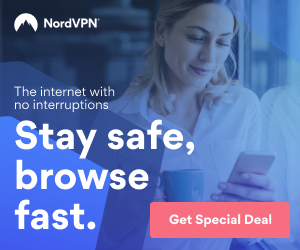 A childhood verse goes, "Sticks and stones can break my bones, but words can never hurt me." Do you really believe that? I don't.
Just consider these recent headlines. Rutgers football player quits, alleging verbal abuse from the coach. Teen commits suicide, family blames bullying. We continue to hear about the negative effect of bullying. Many times, people hurl flaming arrows of rejection at schoolmates, peers, co-workers, and even family members without realizing the damage these mere words can cause.
How can we overcome the effects of negative words thrown in our direction? By …
Learning to reject, as truth, these negative thoughts, words, and actions. Can you accept the view that God made you beautiful? In Psalms 139:4, David wrote, "I praise you because I am fearfully and wonderfully made." Every one of us is part of what God created; we are his children. In the eyes of God, we are all beautiful. Rejection has no root in our hearts if we accept the truth that God calls us "wonderfully made." So ignore the people around you who might be trying to reject you because of your appearance, intelligence, or family genetics. Repeat what David said, "Thank you, God, for making me so wonderful!"
Learning to accept the truth that God created you for an exceptional purpose. "For I know the plans I have for you," declares the Lord, "plans to prosper you and not to harm you, plans to give you hope and a future." (Jeremiah 29:11). Don't fall prey to the thought that everything is random and without meaning. God has a plan for each person. It takes effort to search the scriptures and pray for God's guidance. It is worth the effort. For if God is with us, who can be against us?
Learning to accept the truth that God doesn't have favorites. "For God does not show favoritism." (Romans 2:11). Unlike our friends, schoolmates, parents, coaches, or teachers, God doesn't pick just the best of the bunch or choose based on physical appearances, athletic abilities, or intellectual greatness.
Learning to accept the truth that God can heal your past hurts. "He heals the brokenhearted and binds up their wounds." (Psalm 147:3). Many people continue to carry the physical, emotional, and spiritual wounds of their childhood. Holding on to old hurts is not helpful. That just means that whatever action hurt us in the past, we are letting that action continue to hurt us.
Learning to accept the truth that you can use your hurts to help others. "Therefore encourage one another and build each other up." (1 Thessalonians 5:11). Which is a bigger tragedy that so many people feel rejected and left out or that so few of us share how we were once rejected as a means of helping our neighbors? You can help by reaching out to help someone else out of the pit of rejection.
Learning that you are accepted, not rejected! You can shine despite the ugliness in attitude from those who reject you. Have you seen all the signs at athletic events that read John 3:16? Can you accept that God loves you and that his son died for you?
Yes, words can hurt, but don't let them. Cheryl Gowin and Dennis Gowin, at Discovery Counseling, can help you walk from brokenness to healing. Find the help you need to heal your wounding
Making your ear attentive to wisdom and inclining your heart to understand. Proverbs 2:2
Cheryl Gowin and Dennis Gowin are Biblical Counselors at Discovery Counseling, A Nonprofit Corporation. They provide inperson or telehealth counseling. You can find more information on their website https://www.discoverycounseling.
Article source:
https://articlebiz.com
This article has been viewed 254 times.
Rate article
This article has a 5 rating with 15 votes.
Article comments
There are no posted comments.