Grow your business in New Zealand with effective presentations
Author

Bismil Khan

Published

March 16, 2016

Word count

605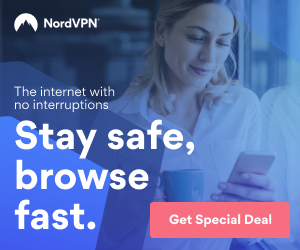 All businesses in today`s world need good presentations to reach out to its customers and intended people for its success and growth. Creating presentations with a fresh look, communicating your business messages in an inspirational way are all a part of successful business strategy to grow your business.
If you are running a company in New Zealand and presenting on behalf of your brand, you need to give good presentations to your audience for business growth and brand awareness. Your presentation style and personal confidence are key ingredients for effective presentations.
You need to understand the importance of storytelling – heart of good presentation. Any business has a story of its own. Your business too will have a story to narrate. Stories will give context for better understanding. Presentations must weave the story in their slides to engage the audience in a meaningful manner and leave lasting impressions. This will help motivate people to buy your product.
Ways of effective presentations:
Keep it simple:
To deliver a clear, powerful visual message to your audience, you need to keep your PowerPoint presentation simple.
Slides should be designed with simplicity with fewer points per slide. Avoid use of clip arts and many bullet points in your slides. Use visuals in your slides to capture the attention of your audience. Concepts presented in the form of visuals can be recalled faster than words on the slides.
Slides should not be text heavy. At the same time, your messages should be conveyed beautifully in your slides. Audience should be able to comprehend each slide in about three seconds. They should be able to view the slides to process your information during your presentation and also focus on what you are saying.
Do not use sentences in your slides. If your audience is reading your slides, then effectiveness of your presentation is lost. Reinforce your ideas and core messages with simple keywords that they will be able to remember.
Unified Style:
Effective presentations must have a unified look in terms of content and design. If the content is good and the slides do not match and look different from each other, then it will fail to be convincing.
In order to have a professional and credible presentation, it must have a unified look. Each slide must have the content, title, footer, sources and comments in the same grid.
Fonts used must be a part of the corporate design and care should be taken to avoid too many different font styles.
Color composition in slides wields a powerful effect on the audience. By sticking to corporate design in choice of colors with a unified color design, it increases the brand recognition of a company and also renders a professional look.
Use of PowerPoint's with corporate design check functions will automatically eliminate formatting of colors and fonts that do not match to corporate design style.
Arranging your slides wisely to create visual impact:
Slides should be arranged well in hierarchy to allow viewers grasp the slide`s important elements in a quick manner.
Slides should have unity with consistent colors, styles, image treatment and element placement.
In order to engage your audience visually, you need to direct the audience`s eyes to your visuals in each slide to emphasize important messages.
Use of contrast in text, background helps to grab the attention of your audience. It also helps in quick visual processing.
Leave a lot of white space around your items of interest in your slides for better visual effect. It also helps audience focus on your key points. Too much clutter with additional information will be heavy on the viewers.
This article has been viewed 3,345 times.
Rate article
This article has a 3 rating with 21 votes.
Article comments
There are no posted comments.