Eight top-notch companies with disappointing websites
Author

Lama Media

Published

July 6, 2016

Word count

1,314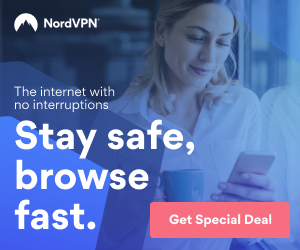 You would think that the world's biggest or influential companies should all be following modern web design trends. On the contrary – a quick glimpse at some of the World's most renowned companies and organisations shows that you don't need to have a decent looking website to do pretty good in business…
Since last year's Mobilegeddon, every digital agency has had a new card to play with their clients. Something like: "Mr CEO (/CMO), your company website www.xyz.com may be facing significant drops in its Google rankings. The only way to prevent this is to have a mobile-friendly website, which might bring you more clients, too". It's not a sales schtick used by those "damn salesmen", but a proven fact with full research and data to back it up.
By the same token, there are lots of well-established companies and organisations that don't seem to be concerned with the look and usabillity of their websites.
Here's a list of 8 well-established companies and organisations with really poor websites:
(WITH A VENGEANCE) BERKSHIRE HATHAWAY
The Omaha-based, multinational conglomerate led by Warren Buffet and Charlie Munger is the prime example. Over $200 million revenue in 2015 and a website that looks like… you know, just bad. Okay, let's just say it's quite modern if you're still living in the mid 90's. Apparently, the company's IT dept (would bet my house that no professional agency was involved) hasn't heard about "this fad" called web-design. Still, do you think that Mr. Buffet cares? Probably not, which is why the message is clear here: if your brand is already established, strong and speaks for itself, you really don't need advertising and most people won't even notice your horribly looking website.
LUKOIL
Same goes for the largest Russian privately owned company – Lukoil. You would think that gas stations in 11 countries all over Europe and USA are signs of a well established company. Can't really argue with that, but only if we're talking about annual revenues and market shares. Unfortunately, it's another big brand that forgot about making sure that THE COMPANY'S MAIN WEBSITE doesn't look outdated, and doesn't make mobile users cringe. However, I do need to emphasize that someone made an effort (probably around 2009) to publish a company logo, basic navigation bar and … wait for it… a search field. Phew! Advanced online witchcraft. :)
PIXAR
Remember the animated film studio that produced all of those awesome movies like Toy Story, Monsters INC, The Incredibles? Pixar, right? Everytime I watch those movies, they make me feel like I'm 9 years old again. Well, let's see their website. Since they have a long track record of creating memorable animated movies, I'm sure that they have a….
No… not again…. Nearly 400 employees, all of whom probably have great visual taste. Nobody stood up to say: "Boss, our website needs some work, let's do it the Pixar way, please!". To be 100% fair, their website is not that bad after all. Nevertheless I was expecting something spectacular – with the same slick look and eye-catching design as their animations have. What you see is a website that might as well have been created for a dentist clinic somewhere in New Jersey (not that there's anything wrong with dentists from New Jersey).
YALE UNIVERSITY SCHOOL OF ART
Yale University is one of the World's most renowned colleges. At first glance, the University's Art School surely has the full toolset for guiding future art masters, but unfortunately they lack masters in the web design department. A collage of random photos, pictures and 90's-styled textboxes – the website looks more like an abstract art installation than a piece of modern web design. I wouldn't be surprised if some of the Yale faculty said: "Well, it's suppposed to look like this. We aimed for a neo-classical post-modernist look that's a manifest against the injustice of men and women everywhere." Sounds like a fine explanation. But at the same time, this is simply another well-established brand that apparently doesn't need to focus on internet marketing.
HALLIBURTON
Okay, the world's second biggest company in oilfield services – big business, big money, and … another not-as-great website design. It definately looks like your typical corporate site from 2008. The first thing that gets me thinking is the main banner – people using AdBlock with default settings may get an impression that the website is malfunctioning. The amount of subpages and wide-spread architecture only create more confusion – if it weren't for Halliburton's well established brand, I'm sure people would have major diffictulties in telling what the company's all about – based only on their website. And it's just a nightmare to navigate through the website on your smartphone. Although there is a mobile version of the website, the loading time was sooo long that it's just a nightmare.
MOLSON COORS
The World's seventh biggest brewing company – you'd expect a fully modern and user-friendly website in this case. Just in case you need to find out more about your favourite beverage, check out the latest stock exchange figures, or apply for a new job. That last one seems to have the greatest page title: "Careers in Beer Begin Here"… Well, if you ask me, I'd definitely recommend Homer Simpson as the new Senior Quality Inspector. But going back to the website, besides being mobile-unfriendly and some missing links in the hover menu.
…this website is just as bad as the rest of our contenders. I'd recommend their marketing team to pick a less over-processed and clip-artish photo in the main banner – as a good start. On the plus side, you actually get a sense of what the company is all about so I'd say that the site is fairly informative and navigation is kind of intuitive.
CRAIGSLIST
Okay, I know that this isn't a big Fortune 500 company, but after all these years, it is a well established name and a highly visited website. But what's with the look? Come on, I know that the most crucial thing is the content and I'm sure the people looking for a pre-owned Prius, washing machine or a house in Malibu don't mind the 90s design. Wait, maybe they were aiming for the Berkshire Hatthaway look? Well, a job well done ladies and gents!
COSTCO
Ranked #18 in the current Fortune 500 list, I'd say this is the best website in the retailing industry. Period. Just take a look:
Since there are so many key factors to the awesomeness of this site, let me write them out in bullet points:
ultra fast loading time

clear, definately not overstimulating design

great UI/UX

intuitive navigation

content is easily readable but the website itself isn't text heavy.
It's safe to say that this is a prime example of a modern corporate website for a Fortune 500 giant…
Okay, let's not be so harsh. Apparently, there's something wrong with Costco's main website, but we're not quite sure what might be the case. The UK website works fine and there's even a mobile version. Nice!
Since I'm located in Poland, there's a possibility that maybe Costco.com can be viewed by US users only. Which actually wouldn't be much of a surprise, but a "US users only" information could be helpful.
That's a wrap folks! Let me know your thoughts on surprisingly bad looking websites owned by top-notch companies. Any interesting examples?
P.S. To all who may feel offended, please don't be. If your company is on the list, it means that it will go on strong regardless of its online presence. So basically we're just a bunch of jealous digital agency nerds…
Lama Media is a web development and online media agency. We take care of web design, creating responsive websites and professional web applications.
www.lama-media.com
Article source:
https://articlebiz.com
This article has been viewed 2,775 times.
Article comments
There are no posted comments.