Signs of Nursing Home Neglect and Elder Abuse
Author

Aaron Crane

Published

June 29, 2016

Word count

783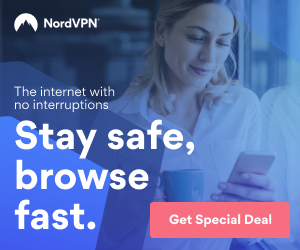 Moving a loved one into a nursing home is a difficult decision. Families doing this expect their loved one to be treated properly and with dignity. The unfortunate truth is that nursing home neglect happens more often than one expects, affecting millions of people in America every single year.
--- Vulnerability of Nursing Home Residents ---
Nursing home residents are most often not able to care for themselves any longer and are admitted into such a living situation because of their personal vulnerability to injury or death if not cared for in supervised accommodations. Most residents are over the age of 65, although some may be younger people with disabilities.
Many of these residents do not have another place to live due to limited personal resources or few family members in close proximity. Families unable to care for their elderly loved ones may place them in a home to ensure they receive the best possible attention and treatment that cannot be provided at home. Lack of space, financial issues, long work hours, other obligations and situations may apply that prevent families from caring for their own family members in a family environment.
--- Neglect of Nursing Home Residents ---
One in three residents of nursing homes suffer from neglect, according to recent studies of American eldercare homes. Neglect is a failure to provide the attention and services required for personal security and comfort of residents. Neglect is not always an intentional act by nursing home staff or management. It is the existence of the situation that causes danger, harm and anxiety to people living in these homes, however.
Federal and state laws regulate how nursing homes must be operated. Neglect can be attributed to overlooking issues of importance, ignoring resident needs and even direct actions of staff leading to grief or misery of residents, whether or not physical harm occurs.
--- Warning Signs of Nursing Home Neglect ---
Nursing home residents who do not have regular contact with family members are more often the victims of neglect than those who are frequently visited by family members. Family visitations should include careful observance of the elderly person to look for any signs of neglect or abuse.
Bed sores, stiff joints and other physical signs may be present to indicate there is a problem of neglect when the individual is left in one position for too long on a bed or in a chair. Medical neglect can occur when ailments or injuries are not treated or are improperly handled. There may also be signs of behavioral changes in the elderly person, staff behavior changes toward the patient or limited access to your loved one. Malnutrition and dehydration may also be present. You may have noticed increased frequency of trips to the E.R., hospital or other medical facilities.
--- Prevention of Nursing Home Neglect ---
There are many ways that nursing home neglect may occur. But many incidents can be prevented. By being aware and observant of the circumstances of your loved one's living arrangements, behaviors and care, you can be quick to notice nursing home neglect, should it occur.
Ongoing and regular family contact is the best way to keep nursing home neglect from happening. A thorough background check should be conducted into the performance of a particular nursing home before family members are admitted to the facility. Medical boards provide information about infractions or problems at a nursing home, in regard to abuse and neglect. Caretakers should be screened through background checks by a nursing home prior to employment. This can be confirmed before admitting someone you love into such a facility.
--- When Nursing Home Neglect or Abuse Occurs ---
When nursing home neglect or abuse is suspected, it should be promptly reported to law enforcement. Such abuse or neglect can lead to criminal activity at the facility, if left unchecked. When injuries are discovered, medical attention should be provided through licensed medical professionals outside of the nursing home to ensure the victim is treated and issues causing the problem are resolved.
--- A Lawyer Helps in Cases of Nursing Home Neglect or Abuse ---
Whenever nursing home neglect or abuse occurs, it is important to contact a legal representative. This lawyer should be experienced in nursing home care issues and protection of victims living in these facilities. The lawyer can investigate the problems of the facility and gather evidence of abuse or neglect for the case. Lawyers may recommend hiring an expert witness who can help substantiate claims of neglect and abuse and in regard to injuries suffered by the victim. A qualified lawyer can help locate other victims within the establishment who may have suffered the same abuse or neglect.
This article has been viewed 4,222 times.
Article comments
syed kamran · 7 years ago
Great article on "Signs of Nursing Home Neglect and Elder Abuse" Thank you for sharing
---