Insurance Industry inflicts more pain on COVID affected Care Homes
Author

Paul Evans

Published

September 24, 2020

Word count

832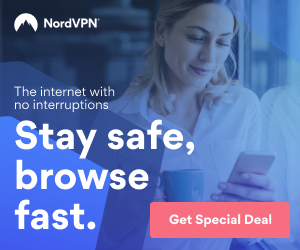 The care sector has had a rough time in the last six months, firstly they were used to house ill patients from the NHS hospitals (as these made preparations for a COVID infection surge in March/April 2020) then the infections reached their vulnerable residents and swept through causing distress and disruption in one of our key support services. Now Care Home Insurance prices are rocketing adding to the financial pressures brought by the COVID outbreak. But why are Care Home Insurance prices rocketing and how big an issue is this?
How much are Care Home Insurance prices rising?
Well quite a bit, in most cases we are seeing a 25% minimum increase in price for the same cover and the same turnover & wagerolls of homes. In some cases that price increase can be over 100%. There is no real pattern to the rises, these are a reaction by Care Home Insurance providers to a range of factors including the type of care service users, the area where the home is located and the claims history of the home.
Why are prices rising - what is behind this?
The COVID Pandemic was what we call in the insurance industry a 'trigger' for price increases, but not the underlying cause. The Insurance Market is complex, with key Insurers like Lloyd's, RSA and Aviva providing products across a wide range of business and personal Insurance sectors and therefore having exposures to losses from any catastrophes that happen.
Since 2017 the UK Insurance Market has been hit by a continued string of large loss events from Floods to the Grenfell Fire and an increase in frequency of all other claims, such as Waste & Recycling fires and Directors Regulatory Investigations. In addition there are yearly increasing costs of Property & Legal Liability claims driven by inflation alone. This is against a backdrop of strong competition in the insurance market for business, including Care Home Insurance, over at lest the last 10 years which have seen significant falls in premium volumes reaching Insurers. Insurers don't have endless deep pockets and while they can stand competition for a few years, eventually there is a loss of confidence of investors in the Insurance Sector who withdraw funds and leave insurers struggling to balance their books.
Then a trigger point like COVID comes along, effectively the last straw, and Insurers react by retracting their willingness to take on risk at the previous low prices. We enter what we call the Hard Market phase of the Insurance Market cycle and Insurers reduce cover and increase prices.
How long will the high prices for Care Home Insurance last?
Our past experience in hard market conditions shows that within a few months new investment will see an opportunity in the Care Home Insurance market and competition will slowly return. We are in fact just seeing this now with a new Care Home Insurance scheme being launched by a Butler Evans network partner. However, it could take over 12 months for a reasonable level of competition to return to the market as a whole.
What can Care Homes do now to ensure they get a fair price for their Insurance?
The first thing a Care Home should do is start planning early, well before their actual renewal date. Next look around and choose a high quality independent Insurance Broker to work for you, one with access to the whole market. The Care Home Insurance sector is dominated by 'salesy' brokers who have access to only one or two insurers in this sector and push their products as cheaply as possible. That is great in the soft market when competition is high, but when Insurers start doubling prices those brokers have nowhere to go for a better deal and no hard market experience to guide them.
Don't be tempted to try and shop around - use the independent broker to re-market your business on your behalf. As the number of Insurers reduces, they become more and more busy with enquiries and if a Care Home submits it's business through multiple brokers that really does work against you. Insurers want to feel that when they spend the time and effort to put forward their best quote, they have a chance of securing your business - seeing your presentation multiple times just looks like the Insurer is going to be wasting their time!
What should Care Home do now to prepare for their next Insurance renewal?
Firstly, as mentioned above - plan to start working on this early. Contact a good independent 'Whole of Market' broker who can give you help and advice to prepare a market presentation and then will take that to all Insurers in the market for a quotation. You will need to spend some time discussing your Care Home with the broker to ensure they have a great presentation for Insurers, maybe you could even complete a short proposal document that would really help insurers. The more effort you put into this process the better the results you will achieve.
Paul Evans ACII is a Chartered Insurance Broker with over 30 years market experience. Paul established independent Insurance Brokerage Butler Evans R&IC Ltd to provide access for our customers to the right insurance products at a fair price, support for claims and risk awareness advice to improve financial resilience. You can find out more about our Care Home Insurance services here https://butlerevans.co.uk/insurance-broking/care-home-insurance/
Article source:
https://articlebiz.com
This article has been viewed 1,300 times.
Rate article
This article has a 5 rating with 1 vote.
Article comments
There are no posted comments.