4 Reasons Regular Dental Care for Seniors in Assisted Living Is Important
Author

Ben Wolfe

Published

February 16, 2023

Word count

456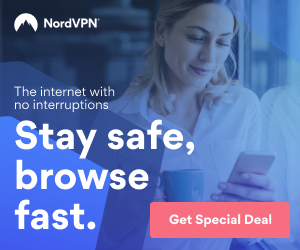 With obstacles like lack of transportation, age-related memory loss, and loss of dental benefits, it's not surprising that senior dental care continues to be a concern in the U.S. However, routine checkups are important whether you're 15, 45, or 75+! To learn four important reasons seniors in assisted living should visit their dentist every six months, keep reading.
Prevent Common Oral Health Issues, like Tooth Decay
According to the Centers for Disease Control and Prevention, a whopping 96% of adults over the age of 65 have had a cavity. Furthermore, 1 in 5 have untreated tooth decay. So, it's easy to see why routine preventive care is so important! In addition to periodically checking their teeth, gums, and bite, these appointments ensure that stubborn plaque is removed, the hard-to-reach areas of your mouth are cleaned, and that other oral health issues (like tooth loss) are addressed sooner rather than later.
Address Tooth-Loss Head-On
With roughly 178 million Americans missing at least one tooth, tooth loss is not limited to seniors. With that being said, more than 15% of seniors over the age of 65 have no remaining teeth. As you can imagine, this can make chewing and speaking quite difficult. The good news is that there are several lifelike and durable tooth-replacement options, including dental bridges and dental implants. Regular dental care will ensure that these solutions are presented in the early stages and that the restorations are kept in pristine condition in the short and long term.
Catch Oral Cancer in the Early Stages
Of course, dentists check for more than cavities and gum disease – they screen for oral cancer too! Since symptoms are often painless, this condition can fly under the radar for months or years. Since early intervention is crucial to managing oral cancer, this is yet another reason why routine dental care is important for seniors.
The Mouth-Body Connection
In addition to being close to the brain, the mouth leads directly to the digestive tract. Additionally, bacteria in the gums can spread through the bloodstream to vital organs, like the heart and lungs. And, perhaps most notable, there have even been studies that link oral health issues to prevalent concerns like Alzheimer's. For these reasons, dentists emphasize that routine visits aren't just for your teeth and gums – they benefit your overall health too!
When you think about it routine dental care has the ability to positively impact nearly every area of your life, from preventing cavities and addressing tooth loss to improving your overall health. So, if it's been more than six months since your last dental visit (or you have a loved one in assisted living that's in the same boat), then now is the time to get that appointment on the calendar!
This article has been viewed 382 times.
Article comments
There are no posted comments.