Why the job of a carer is vital at Christmas
Author

Nexxus Care

Published

December 7, 2022

Word count

541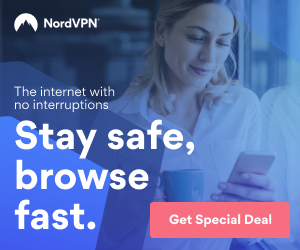 The job of a carer is hugely important in helping the most vulnerable in society to live as independently as possible. For this reason, carers are always in great demand - and never more so than at Christmas time.
Christmas brings about a big change when compared to the rest of the year. It's at this time of year when winter starts to bite, and the weather becomes colder and more miserable. The short and dark days heading up to Christmas can feel bleak and even those us in good health can start to feel a little down. Imagine then just how difficult it is for those elderly and vulnerable people who are likely to be confirmed to their homes for much of the Christmas and the rest of winter due to adverse weather conditions and a need to keep warm inside. It means these people often tend to feel more isolated and as a result lonely at this time of year. This is exacerbated if someone does not have many friends and family around as Christmas, which is common for elderly people. That image of the perfect Christmas spent with loved ones only adds to the feeling of loneliness. The job of a carer at Christmas is therefore vital to provide some company, and to ensure these people are kept comfortable and warm, particularly with rising energy prices and greater demands on finances. Carers can also help bring some festive cheer, which can help raise spirits. For some people, a carer may be the only person they see over the Christmas period and so that connection is vital.
Christmas also brings with it loud noises, bright lights, and a change in routine, which some elderly and vulnerable people may find distressing. Many of the elderly love routine and Christmas can really hinder this. It can also be stressful thinking about all the extra demands Christmas brings, such as buying presents, sending Christmas cards, and getting in extra supplies for any visitors. Simple tasks like this can prove challenging to those who struggle with mobility. A carer can help with tasks like these, therefore providing peace-of-mind and easing the burden.
Those with dementia can find Christmas particularly distressing as they may struggle to adapt to the change in routine and the plethora of lights and decorations. The loneliness sometimes endured at Christmas has also been shown to worsen the effects of dementia.
Given the huge responsibility and commitment of carers at Christmas, it's important to recognise and commend the important role that they provide in society. Whilst many of us enjoy some much-needed time-off over Christmas, carers will often be required to work over the Christmas period, giving up family time to help provide care and company for others. They will need to juggle the additional personal commitments required at Christmas with the responsibility of caring for others. Furthermore, carers will need to stay positive to provide the best care possible and be that beacon of light for many of the elderly and vulnerable who rely so heavily on them. It's no walk in the park being a carer and the money isn't great but the joy and fulfilment they bring to others must be hugely satisfying.
This article has been viewed 336 times.
Rate article
This article has a 5 rating with 1 vote.
Article comments
There are no posted comments.