How To Spend This Summer With Your Elderly Parents
Author

Shuaiba Ahammed

Published

May 27, 2017

Word count

580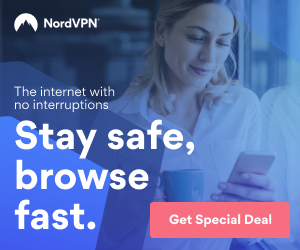 Summer is on its way and often we will visit with family and friends and more than likely we may spend time with our elderly parents. We may not see our parents on a daily basis so small and slight changes that we may have missed maybe more noticeable.
These changes could be in their personality or appearance, the tidiness or cleanliness of the house isn't as it used to be, there may be out of date food in the fridge or cupboards if this happens to you what you should do to approach this. They may be becoming more reclusive and not want to socialize with others.
Maybe they may need someone to pop in to see them on a daily basis, in home care ideal for these situations, someone to visit and to help them with the upkeep of the home, helping with small little tasks without taking away their independents.
A career can help get them out of the house to do some shopping or to go for a walk or even to the local community center, to help them out of their homes and back to socializing like they used to, helping them to remain active.
One challenge that people have is how to approach this with their parents, because it may be a gradual thing for them they may not realize how noticeable it is to others. The other challenge is that your parents may have a problem of staying independent and not wanting help.
The grass still needs cutting, food needs cooking so the help each parent needs will be different and individual, they must have a say in what care they need and who they will let into their home. In home care is not someone who takes over and controls the situation they can be an extra pair of hands, companionship, and someone to talk to.
It's important for them to be able to make a choice of who helps them rather than be told who they will have. You can provide them with a selection, some companies provides short videos of their staff, like a video CV which you can watch in the comforts of you own home before you invite them in to meet with you. You will be able to see their personality hear their ideas and experiences.
A service like this can be very beneficial for your parents will assist them and aid them in their own homes, it will help them to be independent and live life to the full with dignity and respect.
Having home carers and live in support is a good alternative to residential care, there is no commitment and they still have the opportunity to do what's best for them. It's a fantastic opportunity, keeping independent whilst being helped with small everyday activities.
As I mentioned at the beginning of this article that summer is near and with the summer comes the sun. please be aware of taking elderly parents out and about that they have hats and sunscreen so that they are protected. Loose long sleeve clothes will help protect them from those harmful UV rays.
Try to avoid staying out in direct sunlight between 11 and 3 and ensure there is plenty of shade around. Even if you love sitting in the sun it might not be right for the elderly. It's common sense but ensure you have plenty of water with you at all times so everyone can hydrate often.
Shuaiba Ahammed owns a Home Care Agency named Your Care & Support where she used to provide complete home care support and services to the elderly. The seniors get live-in care and 24 hours home care services from Your Care & Support. Visit the website http://www.yourcareandsupport.co.uk/
Article source:
https://articlebiz.com
This article has been viewed 2,354 times.
Article comments
There are no posted comments.