Five qualities that annoy your friends, but will make you a great editor
Reference & Education → Language
Author

Amanda Wood

Published

July 6, 2017

Word count

454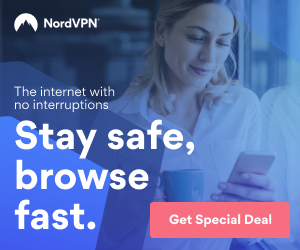 The world doesn't like having it's grammar corrected. ("Its", you say? What's the bloody difference, you got the message, right?)
If you're like most language geeks, you've been called a Grammar Nazi, banned from forums for pointing out too many language errors, and maybe even compared to Sheldon Cooper.
But here's the good news – when people need to write that super-impressive job application or essay, you're going to be everybody's new best friend (and proofreader).
So this is the test of your talent – have you annoyed your friends by doing all of the five things below? If you have, whip out that red pencil and put on your best intellectual frown – you're a born editor!
Correcting people's grammar instead of responding to what they're saying.
People get seriously mad when they send you a text message and get your proofreading services instead of a reply. But one day, there going to love you for knowing their's a mistake in they're sentences.
The five habits of highly effective grammar nazis. Habit one: Correcting people's grammar instead of responding to what they're saying.
Pointing out language errors in rather inappropriate situations.
If the author of Roses are Red had written the world's most famous love poem for a language geek…
"Thanks for the love poem, but violets aren't really blue. They're, um, violet. Hence the name."
Well, the poet might have ended up writing a much better poem – but about unrequited love!
Being way too exact. To be precise, we mean being extremely and often excessively meticulous and detailed.
This is why people might compare you to Sheldon Cooper – you want words to say very exactly what they mean, or mean very exactly what they say (we can't figure out which of the two is more very exact).
Correcting errors in public places.
Watching you in action as a grammar policeman or policewoman can be embarrassing for some people, particularly when championing the cause of good language involves
Making people uncomfortable by being extremely well-spoken all the time.
Being well-spoken is a huge asset when you're editing or proofreading people's important documents, but it's likely to annoy your friends if you do it all the time. Doing it all the time includes telling jokes like:
– Knock, knock.
– Who's there?
– To.
– To who?
– No, to whom.
And now, potential great editors, here is the final and ultimate test of your grammar geekhood. If you laugh within three seconds of reading the line below, PaperTrue welcomes your résumé.
What do you get when you cross a joke with a rhetorical question?
— The PaperTrue Team
This article has been viewed 1,359 times.
Article comments
There are no posted comments.