Automail: Commercial Printing, Mailroom Automation, and Beyond
Computers & Technology → Email
Author

Nathan White

Published

January 29, 2018

Word count

427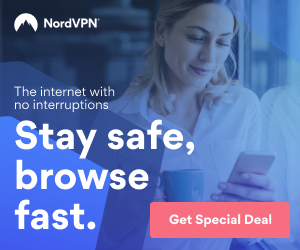 Commercial printing services offer an effective means of customer communication by maximizing efficiency through cutting costs and saving time. Business owners can see tremendous savings through outsourcing all their commercial printing needs.
What types of companies can benefit from commercial printing?
Banks, insurance companies, medical providers and utility providers, certainly. But it doesn't stop there. We cater to any type of company that communicates with customers or patients on a regular basis. Essentially, every type of transaction based company can see the benefits of mailroom outsourcing. We are extremely fortunate and proud to work with companies in all 50 states- including the U.S. territory of Guam.
At AutoMail, LLC, we can provide immense savings to business owners by using our proprietary mailroom automation software. Developed exclusively in house, our software has helped us save companies over $1 billion dollars, and as a result, it was added to the Modern Business Solutions area of the Smithsonian Institute.
How were we able to achieve this?
Right out of the gate, our automation software saves 23 percent on postage costs. In the grand sense of the thousands of articles of mail sent, the postage savings alone are an incredible value. Additionally, our program efficiently sorts mail with extreme precision and cut out the cost of paying mailroom staff to do the job.
To remain competitive in the age of digital information, we also offer electronic document distribution in addition to our commercial printing services. We can send out your mail in both physical and digital formats, covering all the bases of modern communication.
While commercial printing is indeed a cornerstone of our offered services, AutoMail has evolved to answer the growing needs of the consumer. We not only process and distribute mail, but are now equipped to design and compose documents completely in house. Our team of design experts are highly skilled in creating mail outs for your company that adequately inform and captivate customer attention.
We are proud to offer the highest quality custom online printing services for businesses and creative individuals. We offer competitive pricing and fast, friendly customer service. For the business owner or the graphic designer, our large selection of products can meet all printing needs. Choose from a variety of exclusive product lines including business cards, postcards, brochures, and much more.
AutoMail, LLC strives to provide the highest efficiency and greatest economic value to our clients. Offering a full-service solution to customer communication, we can help your business maximize efficiency, cut costs, and increase profits. To schedule a demo or speak with a salesperson, call (800) 898-2540!
This article has been viewed 1,549 times.
Article comments
There are no posted comments.