5 things to consider before you buy a multifunction printer for the office
Author

Don Milne

Published

March 13, 2018

Word count

647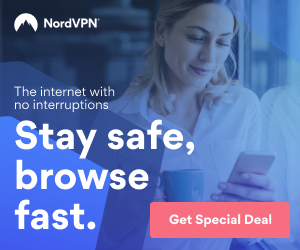 Multifunction printers can save your business money and streamline your daily activities, but it's handy to know what functionality to look for before you buy. Here are the key things to consider before deciding to invest in a multifunction printer.
What is a multifunction printer?
A multifunction printer integrates printing, scanning, faxing and copying into the one appliance. These clever appliances are also embedded with multiple connectivity options allowing you to send and receive info from your computer through USB, wireless and server connectivity. These connectivity options are almost always more advanced than those on individual photocopy, scan or fax machines.
The bonus of using a multifunction printer instead of different devices such as a separate scanner, photocopy machine or printer is the saving for your office. Rather than buying each device individually, you can invest in a good quality multifunction printer to do all three functions.
5 things to consider before buying a multifunction printer
Do you need high quality printing and scanning?
If your business requires stunning, highly quality documents, you'll need to choose your multifunction printer wisely. Many multifunction printers offer only low to medium quality printing and scanning options embedded into the functionality of the device. If you need high quality documents, search specifically for a multifunction printer with the ability to print very high quality documents.
Do you need automatic duplexing (double sided printing, scanning and copying)?
As more businesses become conscious of their paper consumption, double-sided documents are becoming more popular to decrease waste. When choosing a multifunction printer, ensure it has the inbuilt capability to print double-sided documents, known as automatic duplexing. Not only will the planet thank you, your clients will enjoy working with slimmer, lighter documents.
Consider the ongoing cost of use vs. initial cost
Initial outlay costs of quality multifunction printers may seem high, but choosing a high quality option initially is a smarter business choice in the long run. While ink jet printers and some low quality multifunction printers seem cheap initially, the upkeep is phenomenally expensive and not worth the hassle. Instead of worrying about replacing cartridges and paying for bimonthly services and support assistance, choose a high quality multifunction printer from the outset. Your future self will thank you for it, as will your business' budget.
Is it easy to use for all your staff?
You may be very tech-savvy, but the rest of your staff may not be, so check out the ease of use before you purchase a multifunction printer.
If you choose a multifunction printer that's too tricky to use, you'll spend all your time and money contacting support for assistance. Not only is that terribly frustrating for you, your staff will lose productivity as they wait around for the solution. Most good retailers will allow you to test the device for a few days, or even in the shop to ensure you understand how to use it before you commit.
Does your business require security and confidentially?
Some multifunction printers can be safe and confidential, while others are not, so it's very important you understand how safe each model is before purchase. If your business deals with sensitive documents, you'll need to ensure documents aren't automatically saved to the appliance, and are not automatically sent to a backup folder on your office computer. While these options can be changed on most appliances, it's easier to choose a secure model from the outset. Once again, it will save you and your staff the headache of spending hours on the phone to the support line.
Multifunction printers are incredibly handy to help your staff multitask and optimise their time spent away from their desks, however not all models are built equally. Ask all the questions above, and choose a model that suits your work environment and your budget both in the short and long term.
This article has been viewed 1,338 times.
Article comments
There are no posted comments.