Arsenal-Rwanda Deal Good for Local Language Translators
Reference & Education → Language
Author

Ralph Jonathan

Published

July 5, 2018

Word count

571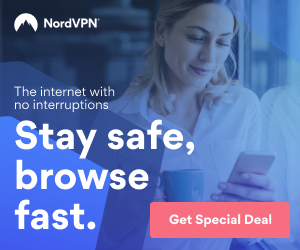 Rwanda is headlining in the global press for striking a mega partnership with popular English football club Arsenal, in which for three years, the words "Visit Rwanda" will feature on the left sleeves of Arsenal jerseys. Arsenal has worldwide appeal; its jersey is seen 35 million times a day worldwide, and it is these masses that Rwanda is trying to tap to boost its tourism industry.
This is where it gets palatable for all people offering local language translation services. Rwanda being formerly a Francophone nation, still has major strides to make since 2009 when it ditched French and switched to English as the official national language after joining the Commonwealth. This essentially means that many Rwandese still speak French and Kinyarwanda at the expense of English although the latter is now taught in all of Rwandan schools after it was made the national language just nine years ago.
Need for Translation Services
So as Rwanda's economy continues to grow (it's the second fastest growing economy in Africa) and as the nation becomes a top tourist destination thanks to its eye-candies like Mountain Gorillas, endless bird species and volcanic mountains, it will urgently need the services of local language translators to ease communication between investors and tourists that will be flocking to this land of a thousand rolling, grassy hills.
As part of the deal, Arsenal's players for its men and women's teams as well as coaches will occasionally visit Rwanda and help the country's young talent through coaching camps. Obviously some of these players and coaches who don't speak French later alone Kinyarwanda will need the services of these translators. Likewise, Rwanda's talented young boys who don't speak English will as well need translators during the training to help them understand what Arsenal's maestro coaches will be teaching them.
What's more, the sports literature that Arsenal players will be bringing to Rwanda will be in English and will need to be translated into Kinyarwanda so that it can be accessed even by those boys in the far-flung parts of the country who may not necessarily be part of the sports academies but are interested in sport. It is also important to note that there are other language translation services that can be provided within the country like;
Kirundi translation services
Yoruba translation Services
Somali translation services
Tigrinya translation services
Malagasy translation services
Wolof translation services, among many others.
Kinyarwanda as a Unifying Factor
Some of the tourists that the Arsenal-Rwanda deal will attract may also want to live and work in Rwanda longer. These people will have to learn the local language to be able to interact with the locals and experience a sense of belonging. They will want to enjoy Rwanda's local music and poetry and to be able to do that they will need the services of local language translators.
Clearly, not only is Rwanda's tourism industry going to benefit from the Arsenal-Rwanda deal but local language specialists will benefit immensely too because Kinyarwanda is so deeply entrenched in the spoken culture of Rwandese that inability to communicate in that language is a deal breaker for most foreigners doing business in this tiny central African nation. It is only Kinyarwanda language translators that will help bridge the great language divide through offering translation services that will unite the tourists, the investors and the natives whether Hutu or Tutsi.
Ralph Jonathan - We are Translate 4 Africa Company that provides professional translation services. Our company understands that quality and accuracy of any translation project is very important. We give much attention to any translation project that is given to us to ensure expert and precise translations is done.
http://www.translate4africa.com/
Visit the above link for my site for more about translations.
Article source:
https://articlebiz.com
This article has been viewed 1,248 times.
Article comments
There are no posted comments.