The Importance of Building and Maintaining a Good Credit Rating
Author

Dayo Ajayi

Published

September 29, 2018

Word count

856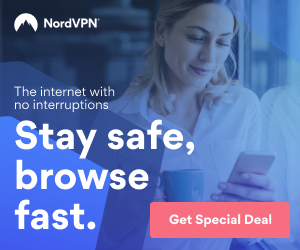 It is a fact that the entire economy runs on credit. If you are on a student loan, planning to get a mortgage loan or if you intend buying a car, there is a credit company eager to extend you a loan.
Nonetheless, your creditworthiness in the eyes of the lender must be in good standing to get a favorable approval. Creditworthiness is defined by your credit score and usually determined by a scale of hundreds, each category is a range assigned a label such as bad, fair, and good. Somewhat like the grades you receive on a test based on your percentage range. Essentially, it is a measurement tool that measures your repayment responsibility and acts like a gauge of how effective your debts are paid off.
If you carry a higher debt and having difficulty making monthly payments, you will find it hard to get a credit card that carries a low-interest rate. And when you get approved, a bad credit holder will be mandated to make a secured deposit to get a credit card. Let's look at 5 reasons why it's essential to build a good credit rating
Building your Reliability Reputation
Now let's talk about how you build a credit history. You essentially take out a loan, using your credit card or paying your bills but the key point is to pay back all your credit on time. When you are good at paying back everything in a timely manner, banks will reward you. Being responsible and on time with your payments will not only relief you, but it will be a long-term benefit as you maintain good financial habits and reliability status from banks. The following reasons highlight the importance of building and maintaining a healthy credit rating.
Purchasing a House
Owing a home is one of greatest life achievements, but it is one of the most difficult if you have a bad credit. Recent recession led to foreclosures including housing crisis even though there's been stability in the housing sector, lenders are still cautious when it comes to lending with stringent requirements benchmark making it difficult to apply for a loan.
If you are planning to rent, know that credit score is part of the requirement. A delinquent credit score is an automatic denial and maybe the rental company will require a higher deposit including adding a guarantor. This methodology is often used by rental agencies when deciding your ability to make monthly rent.
When you are ready to buy a home, be ready to disclose all your debts and investments. With an excellent credit score, mortgages usually carry low-interest rates and a longer payment plan. This translates to huge savings and being able to afford a bigger home.
Buying a Car
Many people opt for financing their car. This type of loan is smaller than a house loan and even people with poor credit still get approved. However, a bad credit translates to larger down payment and with high interest rates. The loan will be expensive for you because you will end up paying a lot more compared to a person with a high credit score.
After buying the new vehicle, you will need an auto insurance policy. Insurance companies often conduct credit check when calculating premium, which means you save more when you are in good standing.
Landing a Better-Paying Gig
Depending on your career field, employers have added the process of background checks including your creditworthiness which sometimes may hinder your ability to land a good paying job. Employers, just like landlords view your credit worthiness as evidence in determining your persona i.e. of a good team member you will be or how frequent at work you will be. Anything short of their expectations, you might settle for a different job or a lower salary.
Lower Monthly Bills
In some cases, your credit rating plays a significant role in your monthly household bills. For instance, some car insurance companies view your credit worthiness as a direct connection to the likelihood if or not you'll have an accident, as well as your capability to pay insurance costs timely.
Utility companies also check your worthiness before they turn provide water, electricity, and gas. A bad or unfavorable rating might end up making a deposit before they render you their services.
Enjoying Retirement Peacefully
The Building, maintaining a healthy credit rating and reducing debts goes a long way to be financially stable during retirement stages. Thus, it is easier for you to save money and concentrate on life goals. The huge sums of the loan paid on interest can be redirected towards having a decent life when you meet the retirement age.
Many people, when they enter retirement, they make lifestyle changes such as downsizing their homes and cars. But if you have a significant savings fund, you won't have to make huge lifestyle changes when you retire.
So, don't wait, come up with ways to start planning your finances responsibly, and getting a loan, mortgage, car or whatever financial product you desire approved but ultimately, manage and have a healthy credit rating.
Dayo is a marketing and creative strategist. A creative thinker who focuses in conceiving innovative thoughts and bringing them to reality.
homebasemortgages.ca
Article source:
https://articlebiz.com
This article has been viewed 1,335 times.
Article comments
There are no posted comments.