Two Languages That Require No Translation Services
Reference & Education → Language
Author

Ralph Jonathan

Published

September 30, 2018

Word count

676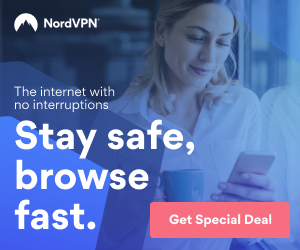 There's a political whirlwind sweeping perilously through the land. It began in Arua Municipality during the parliamentary by-election there after frenzied fans of an opposition candidate allegedly threw stones at the presidential motorcade. The president's security detail retaliated; one man was shot dead and others injured. Several PMs were arrested as well but it's the detention of popular legislator Robert Kyagulanyi aka Bobi Wine that has had a seismic effect; provoking many Ugandans to hit the streets in protestation, demanding his immediate release. A couple of days down the road, sanity is far from returning. The raattt-raattt of gunfire is the order of the day as police and the army continue to battle rioters in several suburbs in and outside the capital.
What are these Two Languages
As the political uncertainty heightens, it becomes our moral duty to stand tall and speak two homogenous languages that luckily require no translation services.
The first is the language of love. This is a universal language that has the most healing touch when spoken from the innermost heart without any pretence. This is the language that is driven by the famous creed: do unto others as you would love them do unto you. If this language was spoken in Rwanda in the early 90s, genocide would not have lasted, neither would have racism and apartheid caused the havoc they did in America and South Africa respectively. With the political current prevailing in Uganda the only healing balm is the love language that makes peace, not war. This language does not have tribal undertones; does not incite the masses against one another. It does not say that just because a bad leader is from one region then everyone from that region is bad. Far from it. This is the language of unity, of oneness in fighting evil. It's not a language of violence, of keeping grudges, of vengeance. It's a language that Martin Luther King Jr., and Mahatma Gandhi spoke fluently; that's why they were very successful in their activism.
While articulating the power of love in his Letter to the Corinthians, Paul the apostle said that love never gives up; it cares more for others than for self, doesn't force itself on others, and doesn't keep score of the sins of others, and trusts God always. Paul concluded by saying that of the three things that endure - faith, hope and love - the greatest is love. If our leaders and those led all acted in love, there would be no turmoil like the kind rampaging the nation; the world would be the best place to live.
The second language worth speaking in political times that try men's souls is the language of patriotism. This is where love for one's country takes precedence in so much that whatever we do should advance the interests of the country for the wellbeing of all. Right now the hottest hashtag on social media is #FreeBobiWine. No doubt it's inspired by patriotism because everyone can tell Bobi Wine was arrested unfairly and his inhuman treatment and the government's insistence on trying him in the army court-martial when he is a civilian violets the ideal of patriotism. So it's a good thing that so many Ugandans are hurt by the plight of Bobi Wine. They are speaking one language of patriotism; saying the man who has served the country well with his instructive music, and as a legislator deserves fair treatment than what the regime is dishing out to him. Thus the language of patriotism demands fairness for all, and it's a language that ought to be spoken loudly in word and action. Martin Luther King Jr said we begin to die the moment we keep silent about things that matter. Let's all speak up this language of patriotism that needs no translator and one day we shall overcome.
Otherwise for real local language translation services for languages like Acholi translation services, Karimojong translation services, Lango translation services, Runyakole translation services, Rutooro translation services, Rukiga translation services and many others we've got you covered.
Ralph Jonathan - We are Translate 4 Africa Company that provides professional translation services. Our company understands that quality and accuracy of any translation project is very important. We give much attention to any translation project that is given to us to ensure expert and precise translations is done.
http://www.translate4africa.com/
Visit the above link for my site for more about translations.
Article source:
https://articlebiz.com
This article has been viewed 1,487 times.
Article comments
There are no posted comments.