Print to Mail Automation for Corporate Businesses.
Computers & Technology → Email
Author

Nathan White

Published

October 8, 2018

Word count

436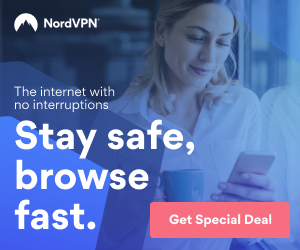 Print to mail automation is the process of printing, inserting and delivering mail to the correct individual using an automated system versus achieving the same thing using a traditional, manual system. Automated mail systems reduce errors in addition to being time and cost efficient. Automated mail is a far more accurate system than manual because they reduce the risk of human error.
The benefits of switching a company's mailroom system to automated far outweigh those of using a traditional mailroom system. Automated processes can be used for nearly all mail management, though some require an operator to manually check up on them. Corporate businesses are the main industry that benefits from the mailroom automation process. As the print to mail automation system is efficient in performing repetitive tasks with multitasking facilities. Time management is another important factor that adheres to print and mail automation. Here are some facts about how automation is transforming corporate mailing.
Outbound mail.
Precise and efficient mailing is the end-goal of corporate mail centers. However, it is difficult to handle hundreds of pieces of mail for processing, as it requires accuracy when printing and sending. Mail delivered to the wrong recipient could result in negative customer responses or even cause you to lose customers. The monetary loss could also occur if invoices or bills are not sent. In addition, delivering legal documents or confidential data to the wrong individual could result in legal issues. These are just a few of the problems that may arise and cause issues with the customer when operating with a manual mailing system.
It is often too expensive for a small business to purchase the automated equipment needed to make the switch over from a manually operated mailroom. This is where mailroom outsourcing providers come in. Mailroom outsourcing providers do all the work for a small business at a fraction of the cost of purchasing the automated equipment themselves.
Inbound Mails.
To avoid losing incoming mail that could contain bills, invoices or confidential data, there is a technique called the locker system. The mail gets delivered to a locker and the individual recipient will receive a code which alerts them that they have mail. The recipient will be able to obtain the locked mail packet after entering the code, therefore, ensuring that they are the only ones who can procure it.
Automate Data, Increase Satisfaction.
Customers always have high expectations when it comes to services, quality of services, and responses. Automating mailing data allows businesses to streamline critical workflow resulting in increased customer satisfaction. Businesses must stay on top of their customer communications to be successful.
This article has been viewed 1,498 times.
Article comments
There are no posted comments.