6 Tips to Protect Water Bores: Perth Expert Advice
Author

Luke Porter

Published

April 12, 2019

Word count

502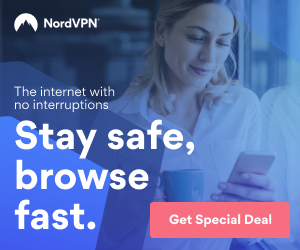 When they think about water bores Perth, homeowners may not be aware of all the issues surrounding their use. Many people assume that water sourced from groundwater is automatically safe to drink and use. Sadly, this isn't always true, and care needs to be taken when you're using bore water.
Where Does Bore Water Come From?
Bore water or groundwater is supplied by rain and waterways that seep water into rock formations. The water travels through these materials, and it picks up natural, or man made minerals and contaminants along the way. If the aquifer is unconfined, there is an easy path for the water to reach the surface. These types of groundwater sources replenish quickly, but they are more prone to contamination. A confined aquifer is a deeper source of bore water; pumps are needed to draw this water to the surface in many cases. The risk of contamination is considerably lower despite some of the formations being thousands of years old. When water is sourced from underground, it usually has a higher mineral content, but it's still usable for gardening purposes.
6 Tips to Protect Your Water Bore
If you source some or all of your water from a bore or groundwater well here are six tips to look after it properly.
Bore location: Make sure that your water bore is located as far away from any possible source of contamination as possible, such as septic tanks, effluent disposal areas, and offal holes.
Preventing contamination: To stop contaminants and stormwater from entering your bore, securely seal the top above ground and protect it with concrete pad.
Bore installation: If you want to install a new bore get some advice first from your local council.
Protect your water: install a backflow prevention device to prevent the flow of contaminated water back into the water supply.
Prevent contamination: If you decide to stop using a bore, backfill it and seal it up securely to stop contaminants from getting into the aquifer.
Water quality: Periodically check the water quality with a laboratory test. Some laboratories will send you out a kit to check your own water, but make sure to follow the instructions carefully.
Understanding Bore Infrastructure
If they think about bore repairs, Perth homeowners may be unsure about how the bore actually functions. The bore itself can cause contamination in your water supply. A typical lifespan for the bore, the connections, and the pipes, would be 20-30 years. Like any plumbing system, a water bore will gradually degrade over time, and this can be hastened by a lack of maintenance.
Some Final Thoughts
If you have access to a bore and you're not sure what sort of aquifer you have, contact the local council for more information. If the bore is old, you can check with local pumping or drilling companies to find out who put it in.
If they need bore pump repairs Perth homeowners should get in touch with Luke's Landscaping for expert help and advice.
This article has been viewed 1,254 times.
Article comments
There are no posted comments.