How to Deal with Patchy Grass Issues: Perth Landscaping Design Advice
Author

Luke Porter

Published

April 25, 2019

Word count

500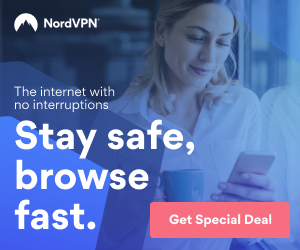 Having a nice green lustrous lawn is the goal of many people in Perth. Landscaping design and garden maintenance are essential here and keeping a pristine lawn is hard. The weather, environmental conditions, and sprinkler restrictions can make lawn maintenance a real challenge for novice and more experienced gardeners alike. In this article, we will look at some reasons why your lawn may be struggling and how you can improve it.
Examining Nutrient Deficiencies
When they think about garden design Perth, resident many not pay much attention to the quality of their soil. In fact, poor quality soil with be nutrient deficient and this can make growing anything including a lawn a real challenge. Here in Perth, we often have to deal with the consequences of sandy soil, and this has a real impact on the amount of soil nutrient available. The soil pH can also change a great deal over time, and this can be a major factor.
If you suspect that you have poor quality soil, you can confirm this with a soil test. This will tell you if your soil is too acidic or alkaline and whether you have clay or sandy soil. Knowing this information will allow you to determine a suitable treatment for your soil to make it healthier and more productive. It may be necessary to adjust your soil pH level and/or extra nutrients may be needed.
A Lack of Organic Matter
Many people mow their lawns and then immediately dispose of the lawn clippings to keep things tidy. However, it's a better idea to just leave some of those clippings on the lawn surface as some extra organic matter. Some mowers even have a mulching function so you can dump those clipping directly onto your lawn. The clippings will decompose, and this will feed your lawn and protect it at the same time. Essentially, this is a free way to supply a large quantity of nutrients to your lawn. However, care needs to be taken regarding weeds; if they are present, they should be removed because adding mowed weeds to a lawn can encourage further weed growth.
Irrigation Issues
If you're experiencing problems with your sprinkler system, this can also affect how well your lawn will grow. This is particularly true if you have patchy coverage and your water will spark growth where it lands. This could be a significant factor in the development of patchy areas that are not receiving enough water. Sprinkler systems should be checked at the beginning of every season to ensure an even distribution of water. Overwatering can also be a problem so be sure to look out for patches of grass that are sodden, soaked and the formation of puddles. Walk around while the sprinkler is running and pay close attention to where the water is going.
If they are interested in a new landscape design Perth, homeowners and property managers should get in touch with Luke's Landscaping for expert help and advice.
This article has been viewed 1,186 times.
Article comments
There are no posted comments.