3 Steps to Choosing the Correct Lawn Grass: Perth Landscapers Advice
Author

Luke Porter

Published

April 26, 2019

Word count

496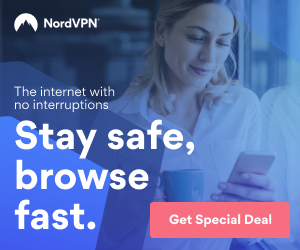 When they search for local landscapers, Perth residents are often looking for a way to fix their lawn. Sadly, many people put time, money and effort into their lawns only to see them fail and this can be disheartening. However, it doesn't have to be this way; your lawn can flourish and look beautiful if you can follow these three simple steps and choose the correct lawn grass for your garden.
Ask Some Questions
When they think about their landscaping Perth, gardeners need to ask themselves questions every time they plant and make changes. A lawn is no different and if your over sowing or repair strategy has failed it may need a total replacement. Before you go down this path, it's important to ask yourself a few questions and evaluate the answers below.
Why Did Your Lawn Fail?
The old lawn failed, understand why it failed will help you to select a better lawn variety that will work. If you had a lawn variety that is unsuitable for wear and tear, it will soon get worn out by kids and pets. If your garden underwent a recent period of maturation, the resulting foliage could have increased the level of shade, and this will deprive the lawn of essential nutrients. If you failed to water, feed and weed your lawn during a dry spell, this will lead to a lawn failure.
What Does Your Garden Need?
Your needs are important, but your garden doesn't care, and it has its own requirements that must be attended to for success. Certain types of grass will thrive in your garden and others will not. The key is to find a type of grass that both you and your garden can enjoy. Understanding the growing conditions in your garden is key, such as the soil type, the amount of sunshine, how the lawn will be used and the amount of rain or irrigation.
Instant Turf or Grow from Seed?
Each of these options has its advantages and disadvantages that need to be carefully considered. A lawn grown from seed will be cheaper, but in order to establish the lawn it will need more care, and it could take months to become ready to use. A turf roll lawn is fast to install, it's easy to lay, and you could be using it within a week, but it will be more expensive, and if you want a large lawn, the cost may be too prohibitive. Bear in mind that a certain amount of soil preparation will be required no matter which choice. If you're laying a lawn on heavy clay soil mix in some river sand and gypsum to make root penetration into the soil easier. If you have sandy soil use a soil wetter product to improve moisture retention and the soil structure.
If you're looking for the best local Perth landscapers, get in touch with Luke's Landscaping for expert help and advice.
This article has been viewed 1,199 times.
Article comments
ericdcruz · 4 years ago
Thanks, Luke for the advice! I would like to add one more bullet point. While choosing lawn grass we should test our lawn soil first. It will help us to choose correct lawn grass for a lawn. And also, we can seek professional help from handyman for more suggestions.
---