Breakdown Recovery – How to Choose Your Optimal Car Recovery Solution
Author

Jeff Paul

Published

May 29, 2019

Word count

542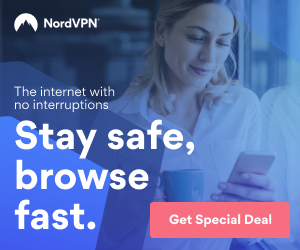 It's happened to us all at some point. We're rushing to an important meeting or we're on a long drive going to see a loved one and suddenly our car breaks down. Not only can this be an extremely frustrating and troubling situation not knowing what to do or how to immediately resolve the issue but it can also be a potentially life threatening position to be in, given the increasing number of vehicles on our roads and thus the number of accidents.
A very apt saying in life is indeed that "Prevention is better than cure". One of the best ways to avoid such situations to start of with would be to ensure your car is well maintained and the correct checks are carried out on a regular basis by registered professionals. However, despite our best efforts, even after ensuring all this, our cars can sometimes let us down depending on the weather, road conditions or our own usage of the vehicle.
In such times of need, your best solution is to contact a local car recovery service, who are well trained and well equipped to help keep you and your vehicle safe by ensuring they move you and your car to a safer location. Breakdown recovery service workers should be well trained to travel and reach the site of the breakdown or accident quickly, in order to help assist in moving the vehicle. They will also be equipped with the necessary equipment, ranging from car battery chargers to jump start equipment to ensure that even if your car is unable to start due to battery issues, they can help get the vehicle started and moved safely.
Deciding to use a towing service for such situations is only the start however. There are a multitude of factors to be considered when it comes to choosing the best local breakdown recovery service providers.
Firstly, you as the owner of your vehicle will want to ensure that you deal with professionals to ensure that your vehicle is handled with care. Enquiring about how long certain car recovery companies have been operating for within the market will ensure that you are able to obtain the services of well-established and reputable towing companies.
Secondly, you should take into consideration the time taken for the towing company to reach you. Anywhere between 10 to 25 minutes depending on the location of the breakdown is a region you should target when you give the companies a call. Anything more than around 40 minutes puts you at a vulnerable state especially given the fact that you could potentially be either on a busy or even secluded road.
Finally pay attention to the cost. Though the price for breakdown services can range and vary greatly, it is crucial to opt for a service provider that isn't focused on trying to acquire customers based on price alone, thus quoting low prices but ultimately failing to deliver a reliable and quality service.
If you ever happen to be in an unfortunate situation as described above and find yourself looking for a reliable London breakdown recovery service or London car transport company then look no further; we pride ourselves with our prompt and reliable service to save you money and save the day!
This article has been viewed 1,642 times.
Article comments
Sarah Hobson · 3 years ago
Brilliant article with many key points well outlined! Keep it up!
---