Few Landscaping Facts That Most People Don't Know
Author

Emma Alfie

Published

July 14, 2019

Word count

822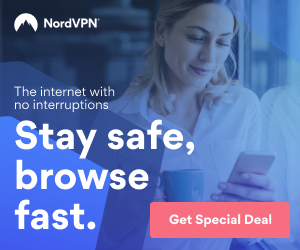 To be honest, you'll simply be amazed at how much of a positive impact an interior or exterior landscaping design layout can bring to your workplace. It doesn't matter what kind of business it is, there will always be plenty of positives with regards to the interior and exterior landscaping while in contrast, there are very few negative ones too.
Nowadays, landscaping has started to gain the attention of a lot of people, especially for the buildings that are confined into concrete cities that are looking to add a touch of color to their property in order to enhance the overall visual curb with the help of ideal landscapes designs.
Did you know that artificial landscaping has become a thing in recent years? As a matter of fact, the selection of such landscape has become truly stunning. In short, whether you hire a professional landscaper in your area or plan to undertake the whole installation process on your own, there are still a lot of things that you might not know about landscaping. How will it benefit you, your business, or your employees?
Before we dive into the topic of the few known facts about landscaping, keep in mind that it is highly recommended that you hire only a professional landscaper for such a project. DIY projects can escalate quickly into disasters if they are not handled with care or consideration.
Anyways, let's not waste more time and get back to the real point! Below are some of the facts that a lot of people do not know about landscaping. Even you might not know about these, but keep reading until the end. Who knows, you might learn a few new things.
#1: Great Landscaping Adds Value to Your Property
Well, it's true, with the choice of great landscaping, it is somewhat possible for you to boost up your property value by a lot. Much of the time, you can expect a boost of approx. 20%. Even if you are not planning to sell your house, it doesn't matter at all. A well-maintained landscape will make your house look more attractive.
What about interior landscaping? Keep in mind that landscaping nowadays is not only confined to being installed on the exterior side of the house. Interior landscaping can also help in increasing the value of the house.
#2: Artificial Landscaping Is The New Thing!
In spite of the fact that artificial landscaping companies aren't using real products, but believe it or not, there are a few advantages for going for artificial ones. Such artificial trees and plants need far less maintenance than the genuine products, this simply implies less work once they are installed just like less of an overall expense.
#3: Decreases Stress Level
Life can be sad sometimes. There's the day by day office life pressure, family issues and a lot of different things, yet these pressure can be reduced with greenery. That watching out at a greenhouse with trees, plants and flowers lessen overall stress. At the point when people see green, they're progressively happy with both their own and work lives.
#4: The Demand is Growing Big
An ever-increasing number of companies are recognizing every benefit of hiring an expert to take on their outside landscaping needs. There is a wide range of advantages of having a well-arranged area, which is putting a lot of pressure on the business. In places regular greenery is a lot rarer, landscaping is a standout among-st the most looked for after right now.
#5: Aesthetic VS. Functional Landscaping
At the point when the brain evokes pictures of exterior landscaping area, it naturally speaks to magnificence. Normally, one of the principal points of any sort of finishing, regardless of whether it's exterior arranging or interior arranging, it is for aesthetic purposes only.
Be that as it may, you can, in any case, utilize finishing to improve your working spaces' appearance while thinking about its capacity inside a zone. Your arranging structure and situation of trees, green dividers and plants can partition the scene. With the cautious situation of counterfeit green dividers and trees, you can make open and private regions.
#6: Reduce Crime Using Landscaping
You would not really feel that theft had to do anything with landscaping, right? Yet in reality, they do. It has been broadly proven that area that is kept up in an expert manner figure out how to stay free of crime and theft. This is because of the way that these areas are normally structured using lighting and plants to cover the area that would some way or another be dull and provoking to the unpleasant types.
#7: They Are Better For Sustainability
Did you know that creating a significant business would offer you to join the new movement that is currently trending across the world? Which is why even a single piece of the sustainable landscape has the power to offset your business brand's carbon footprint in a huge way.
This article has been viewed 1,380 times.
Rate article
This article has a 5 rating with 1 vote.
Article comments
There are no posted comments.